Searching for a stylish sliding glass door alternatives? Perfect! We've got you covered.
Here's 15 unique, budget-friendly alternatives. Have a look and find the one that fits your space!
French doors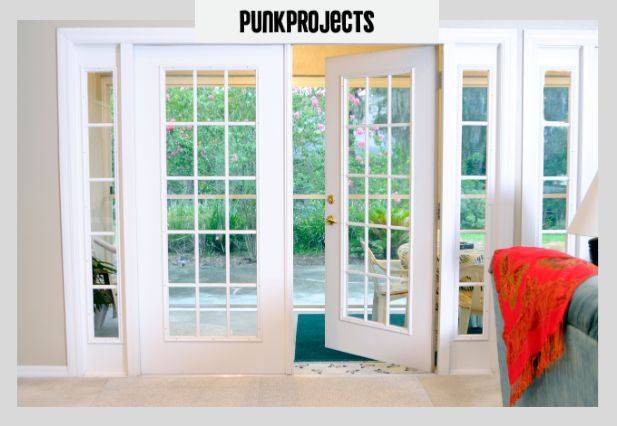 French doors offer beauty and natural light to any space. Unlike windows, they can swing open. This lets in air in summer and keeps out cold in winter. Plus, it gives direct access to the outdoors.
French doors are two panels with one handle each. They open inward or outward. Usually, they're aligned on either side of a doorway. But they can also be used as a single-active door. There may be glass lites on the doors. That's more decorative than sliding glass doors' single lite frames.
Pocket doors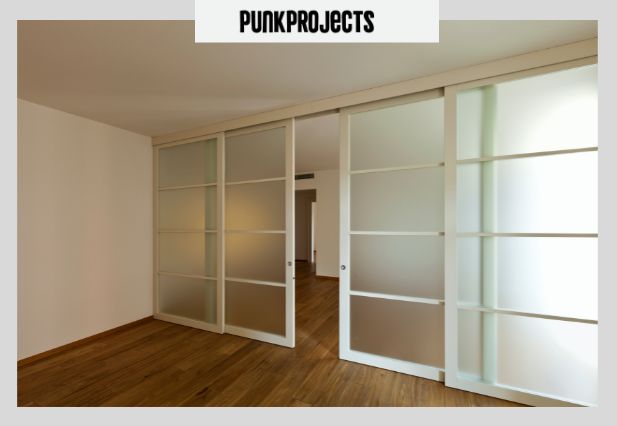 Pocket doors are a great pick for those who want an alternative to sliding glass doors. These doors slide into a pocket in the wall, which makes use of space that'd otherwise be wasted. Pocket doors are especially suited for small spaces.
They seal off the gaps between wall and door frame, helping keep warm air in and cold air out. Furthermore, they need less maintenance than sliding glass doors, since they don't have any exposed moving parts.
Bi-fold doors
Bi-fold doors are a great alternative to sliding glass doors. Consisting of two door panels linked by hinges, they open and close across the width of the opening. They offer many advantages!
Bi-folding doors usually have higher insulation than sliding glass doors. Choose from materials like timber, aluminum, and uPVC. For extra security, consider high performance double glazing when buying bi-folding doors.
Accordion doors
Accordion doors are an awesome option instead of sliding glass doors. They are usually made of wood or vinyl and come in multiple sizes, styles, and colors. You can fold them up, taking minimal space. Furthermore, they are great for safety and privacy – they close completely and you can add locks.
They also help with airtight seals and soundproofing. Some models have adjustable bottom tracks so that you can alter the height. Accordion doors are a great way to get a modern look without the expense or complexity of installing a sliding glass door, this door usually use for garage door.
Barn doors (Ideal Choice)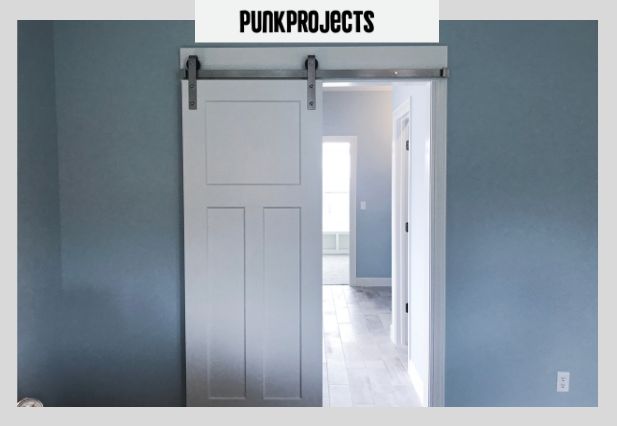 Barn doors are a great alternative to glass sliding ones. They are visually pleasing and also provide privacy and noise control. There's a range of styles and colors to choose from. Plus, they're affordable and easy to use, as they slide along the wall instead of taking up floor space.
Barn doors can separate or divide areas in your home. Also, due to their solid-core structures, they're stable and secure. If you want sliding doors, you can pick one, two-door French doors, or all-hinged dynamic opening systems.
Dutch doors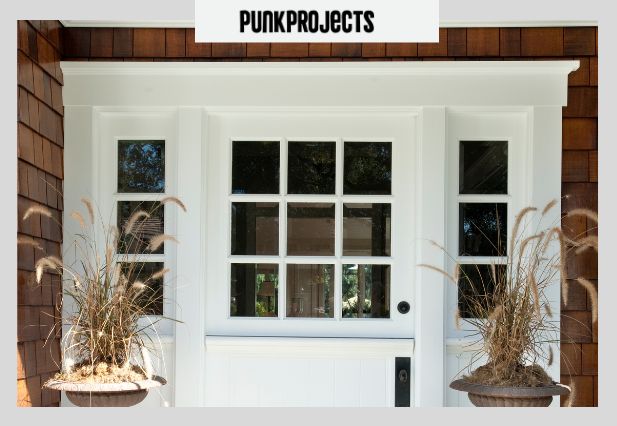 Dutch doors are stylish and practical. They have two halves with separate access. The top can be open while the bottom is shut. Materials include wood, glass, copper and stainless steel.
Get a door from a reputable source with corrosion-resistant sealants or paint. Install with extra space for the hinges. Add locks for extra security.
Pivot doors
Pivot doors are gaining popularity as a space-saving solution for wide entrances. They pivot at the center, freeing up more space than sliding glass doors, which need a full wall track. Pivot doors can open in or out – whatever you prefer. Furniture near the entrance won't be an issue, since the door won't slide open. Not to mention, attractive designs and relatively lower cost than alternatives make pivot doors ideal replacements for sliding glass ones.
Stacking doors
Stacking doors are great for letting in natural light and creating a barrier between indoors and outdoors. They slide open by stacking panels along a track, making a big opening. Unlike sliding glass doors, these have no frames.
They are perfect for commercial and domestic use, and come in two to four panel sets. Plus, they create a tight seal which improves air quality and energy efficiency. Choose from metal or wood frames, and frosted or rain glass for privacy.
Multi-slide doors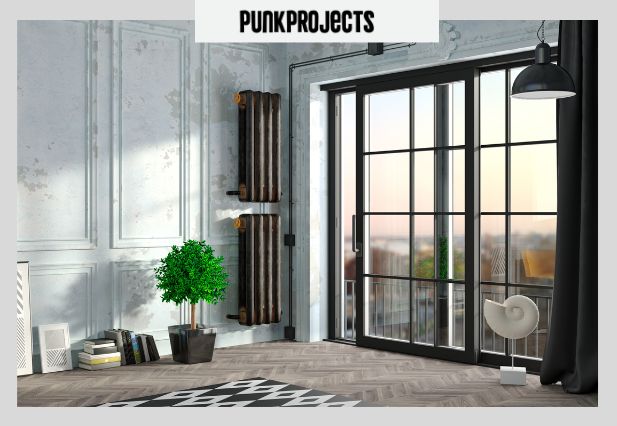 Multi-slide doors, also called stacking or pocket doors, are a modern, space-saving technology for openings. They usually have two or more panels that glide on a track system. They can open in either direction, without needing space for the door to swing open. This maximizes the useable area in your home.
Multi-slide doors can be retrofitted into existing properties. Some companies provide made-to-measure door solutions so there are no gaps. Some multi-slide doors come with built-in blinds. These provide privacy and slide along with the panels.
Multi-slide door systems are easy to maintain and work quietly. They open and close the entire wall of glass "doors".
Hinged patio doors
Hinged patio doors are a classic way to expand outdoor living. They open like French doors, allowing the beauty of nature into your home. They come in materials such as wood, fiberglass, and metal.
Once you decide on the material, there are many styles to pick from. Single French hinged doors have two casements connected in one frame. The glass sheeting improves insulation, and it comes in different sizes, shapes and colours.
Double French hinged doors look like two wings folding when opened. Triple French doors have three parts that open in an arc together, making a grand entrance.
Pivot patio doors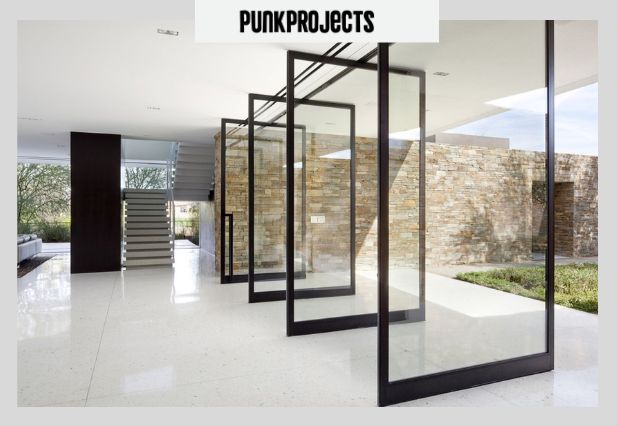 Pivot patio doors offer the same natural light and soundproofing as sliding glass doors, yet they require less space. This type of door has a full-view panel, connected to the floor and ceiling via large and small hinges, allowing it to rotate in both directions. Security is also enhanced, as there are no tracks involved.
Pivot doors can open from left to right or right to left. Installation is easier than other options, making it a great choice for those seeking the convenience of a sliding glass door with the structure of a traditional hinged door.
Curtain wall system (Awesome)
A curtain wall system is an awesome alternative to sliding glass doors. It's versatile and easy to install. It offers total control over lighting and privacy, plus protection from the elements. You can match the curtains to other window treatments like shades, blinds, or shutters for a neat look. It also adds an extra layer of security to your home.
The panels are made of metal, vinyl, or fiberglass frames with fabric panels between them. The fabric panels span from ceiling to floor for a long length. You can adjust the height of the fabric panels depending on light or privacy needs. Some modern curtain walls can be automated with a button or voice command.
Glass block wall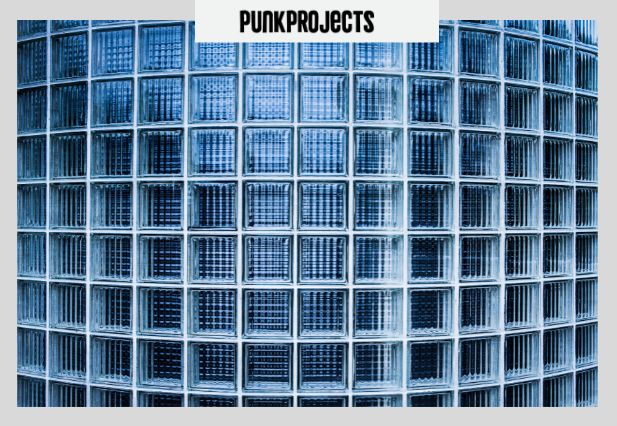 Glass block walls are a great alternative to sliding doors. They offer privacy while letting natural light through. They come in various sizes, colors, shapes and designs. They are easy to maintain and energy-efficient. Sound insulation from outside noise is an added bonus!
Installing them is simple and cost-effective compared to traditional sliding doors, this usually use for bathroom door alternative.
Stationary glass panels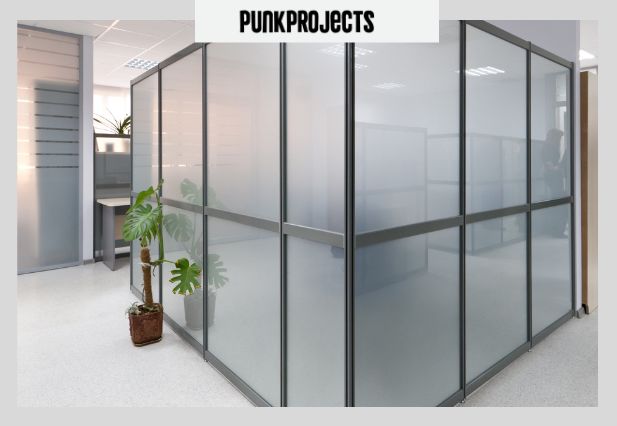 Stationary glass panels are fab for giving your space an open, natural light feeling. Plus, no one can come in through the doorway! This is excellent if you live somewhere with harsh weather or power outages. No maintenance needed! Security and safety is improved too. Plus, they are budget-friendly. Seamless designs make it look even better.
When buying, think about what type of glass – tempered, insulated or impact-resistant. Plus, look at the thickness. Structural supports may be needed due to the weight. You may additionally need a frame for strength. Before installing, check the local building codes.
Fixed panel sliding door
Fixed panel sliding doors are awesome! They let in lots of natural light. You can pick from wood, glass, aluminum and PVC vinyl. These panels attach to the wall and slide on a track. They're typically used outside, but also work inside.
Fixed panel doors require less maintenance than sliding glass doors and fit in tight spaces. They provide ventilation and can divide two rooms without blocking them off completely. Plus, they're more secure than traditional glass windows. No jiggling or cracking here!
Frequency Ask Question
Are alternative doors more difficult to maintain than sliding glass doors?
The maintenance requirements for alternative doors can vary depending on the type of door and materials used. It is important to research the maintenance requirements before choosing an alternative door and to follow the manufacturer's recommended maintenance procedures.
Can alternatives to sliding glass doors be installed in existing door frames?
It depends on the type of alternative door and the condition of the existing door frame. In some cases, it may be possible to retrofit an alternative door into an existing frame, while in other cases, a new frame may need to be installed.
Are alternatives to sliding glass doors more expensive?
The cost of alternatives to sliding glass doors can vary depending on the type of door, materials used, and installation costs. In some cases, alternatives may be more expensive, while in others, they may be more affordable. It is best to compare prices and options before making a final decision.
What are the benefits of choosing an alternative to sliding glass doors?
Choosing an alternative to sliding glass doors can provide a variety of benefits, including improved security, increased energy efficiency, better sound insulation, and enhanced design options.
I am a multi-talented designer and contractor with over 10 years of experience in the field. I have a passion for creating beautiful, innovative spaces that reflect my clients' needs and styles. My skills include architectural design, interior design, space planning, project management and construction supervision.