When choosing to remodel your home, some small renovations can make a big difference in how your home looks and feels. Therefore, making home improvements over time can transform your house into a dream property.
Home Improvements to Add to Your To-Do List
Let's look at some of the ways you can make some notable transformations and why these upgrades are important.
Replacing Your Front Door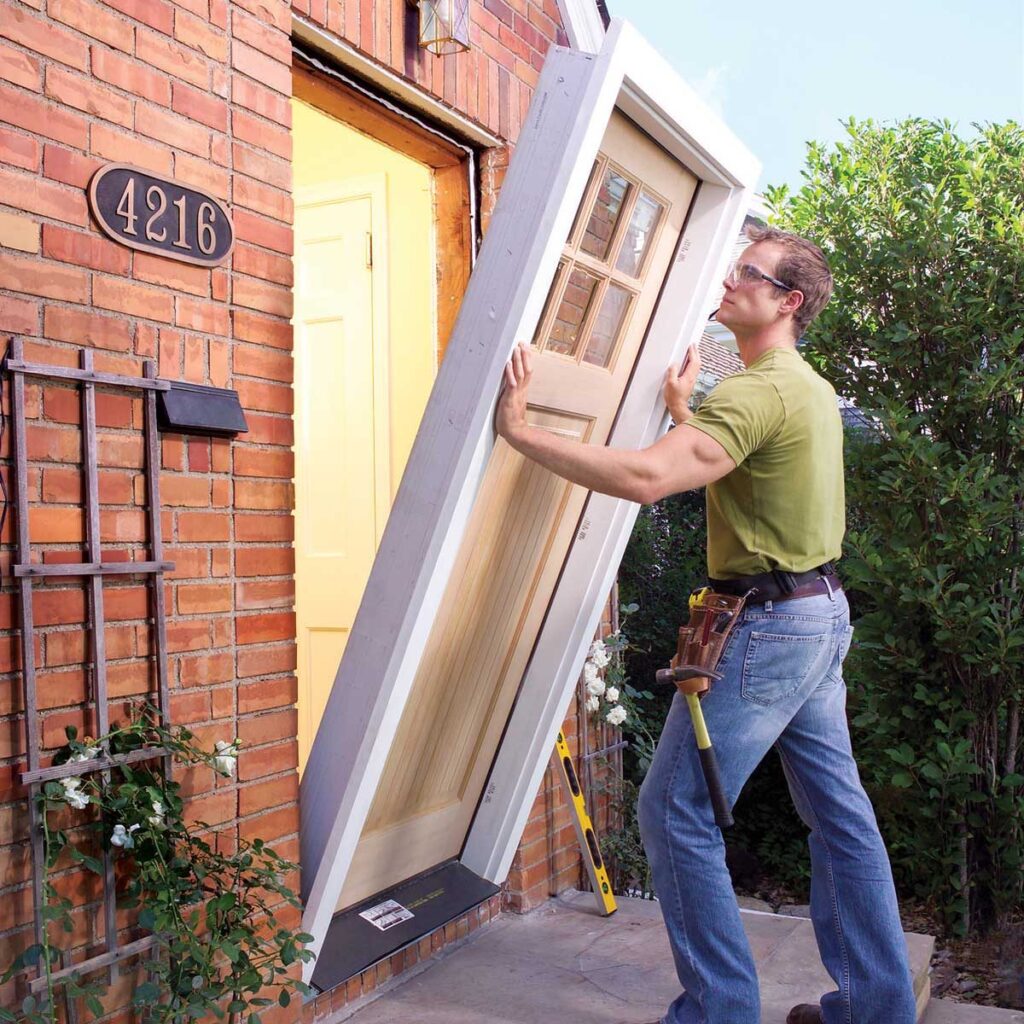 Upgrading your entrance is an effortless way to greatly enhance the visual appeal of your home while leaving a lasting stylish impression.
A brand new quality front door sends a clear message to visitors that they are stepping into a well maintained residence. It also presents an opportunity to incorporate elements that harmonize with the overall design of your home.
For instance, you might consider a door with sidelights, or a transom to invite natural light inside the house. Or, perhaps decorative hardware like a knocker, might add an elegant touch.
When choosing a door, it's important to take into account factors such as the material, color and any additional features like window panes or panels that align with your personal preferences. 
Fiberglass and steel doors offer durability while wood doors provide timeless beauty and a natural aesthetic to your home's atmosphere. When it comes to a paint or stain, opt for shades that complement the color scheme of your home.
Think about the level of security and insulation you desire. Certain doors provide enhanced protection against both weather elements and potential thieves or intruders.
While you can make a door replacement as a DIY project, it is better to get help from a professional. Home remodeling contractors can ensure accurate measurements and will skillfully install the door so it's both level and properly sealed. This will safeguard your home as well as increase energy efficiency.
They also possess the expertise to make any adjustments to the structure or entrance. Check also: Alternatives to Wood Decks
Enhancing Your Kitchen: Installing Tile for a Backsplash
One of the simplest ways to create a significant impact in your kitchen is by adding a simple and beautiful backsplash. Tiles provide a low maintenance option that can instantly enliven your work area. Below are the steps to take for installing a tile backsplash in your cooking and eating space.
1. Selecting Your Tile
When installing tile, you can select from various options such as ceramic, porcelain, glass or natural stone. Consider your kitchen's theme to find a tile that complements its decor. Remember to purchase around 10% more tile to account for wastage. The cost of the improvement will also include adhesive or mortar, grout and sealant.
2. Preparing the Wall
A home remodeler will prepare the site for the backsplash by thoroughly cleaning the wall's surface, removing the buildup of grease or grime. They will also fix cracks or holes in wood door with spackle before sanding and smoothing the site. A simple grid pattern can make a dramatic difference.
3. Installing the Tile
The contractor next applies adhesive to the wall using a trowel before placing the tiles. They then press them gently onto the surface. Spacers are generally used to maintain the spacing.
Once the adhesive dries, a float is used to apply the grout over the tiles. A damp sponge is used to remove excess grout. A couple coats of sealant are applied over the grout and tiles to protect against staining and to make the tiles easier to clean.
Extra Storage Space: Adding Space-Saving Shelves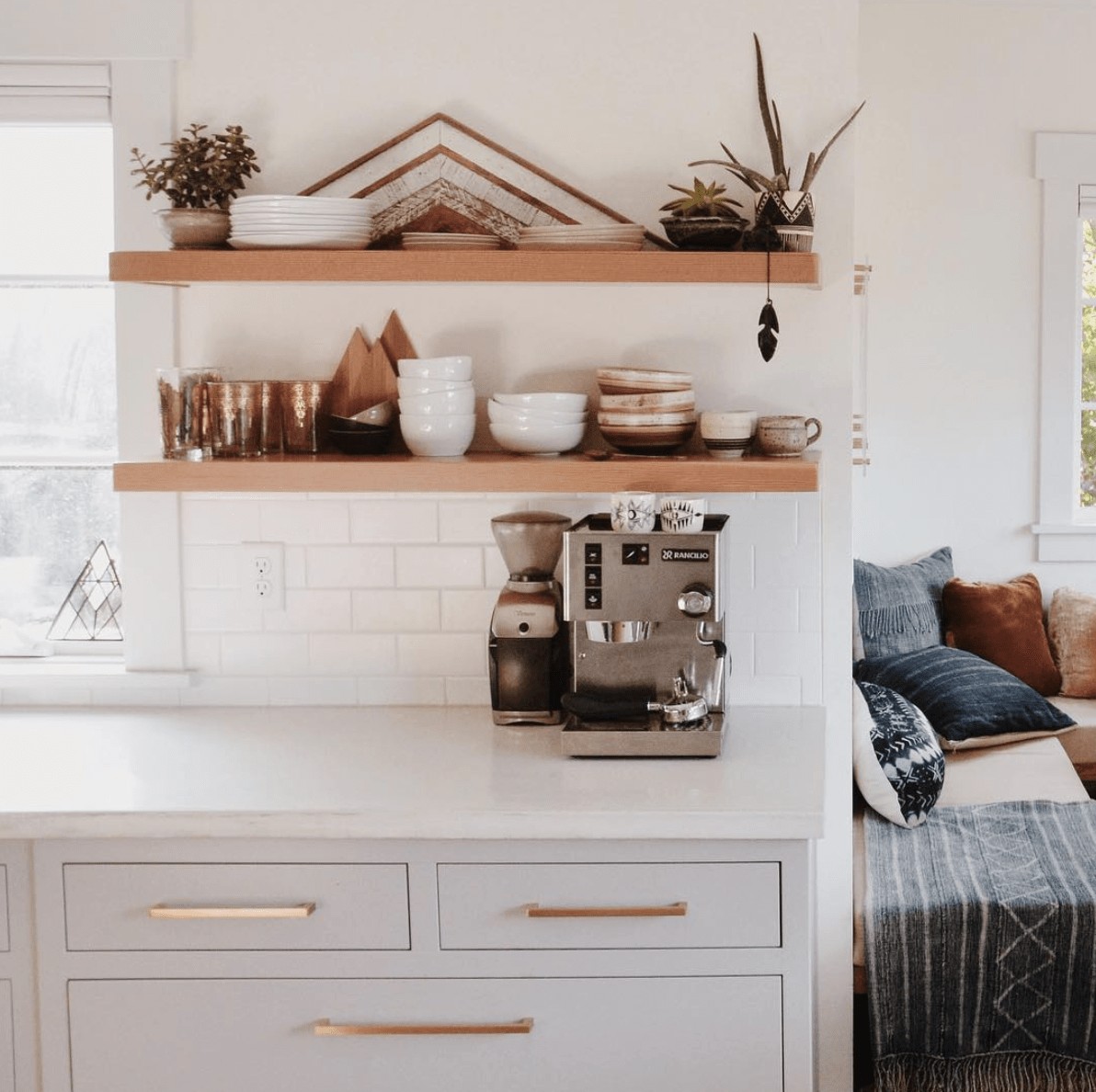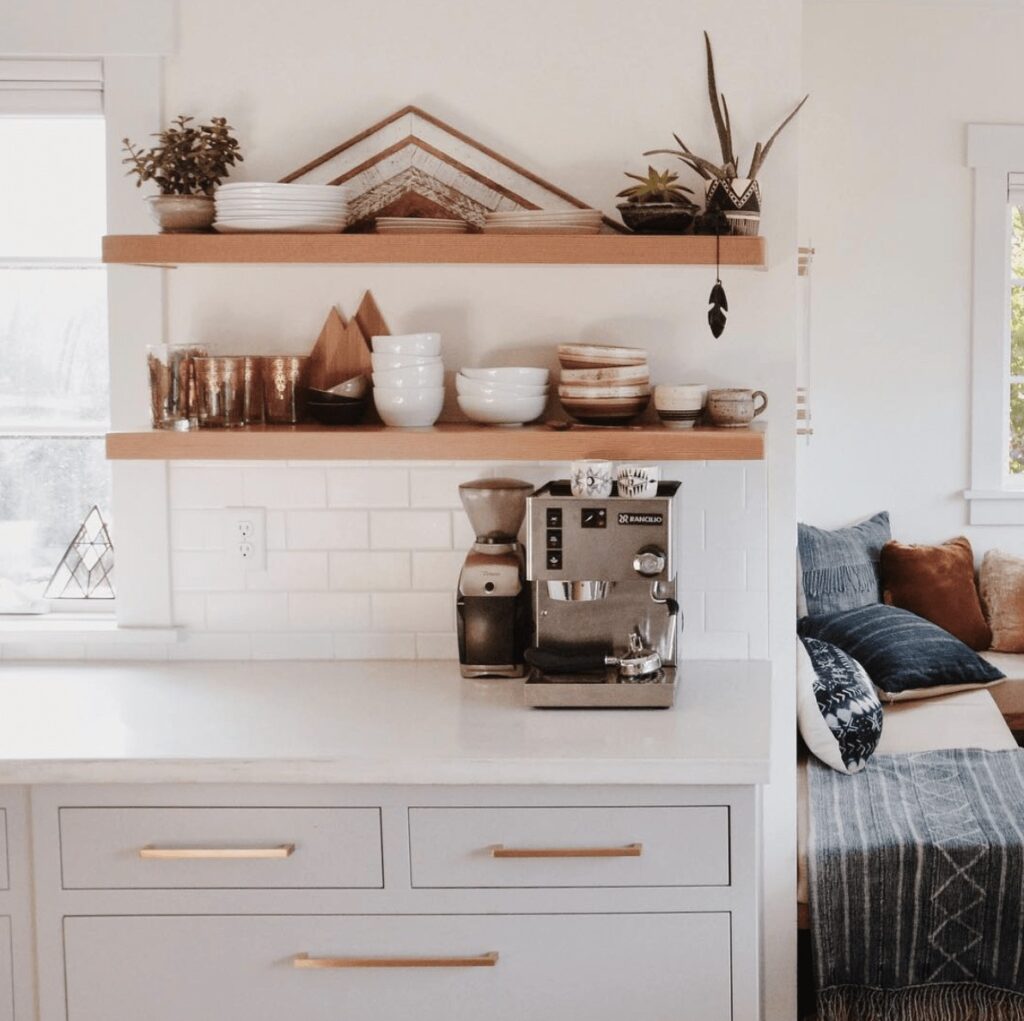 Any time you add storage space, you make your home safer and more organized.
Installing Floating Shelves
One way to do this is by installing floating shelves as they don't require extensive renovations. You not only save floor space, you can install them directly to the walls. 
The shelves are termed as "floating," as the brackets that are used are concealed, or not easily seen. Check also: 7 Alternatives for Plywood.
Shelves of this type require:
Wooden cut planks, about an inch thick and about one foot deep. Use a hardwood like oak, maple, or walnut.
Support brackets that support a weight of about 50 to 100 pounds.
A drill is used to attach the brackets to the wall.
The wall anchors that are used will hinge on whether your wall is made of plaster, drywall, or a more hollow material. Either toggle bolts or molly bolts work for this type of installation.
A level is used to make sure the shelves are secure and straight.
Recessed Shelves
You can also make a change in how you display items or store them by installing recessed shelves in a bathroom, a kitchen, a living room, or a den.
You can choose from several options in this regard.
Wall mounted recessed shelves, as the name suggests, are installed directly to the wall.
Recessed wall shelves between studs are added, as you might guess, between the studs in the wall.
Corner recessed shelves go in the corner of a room – a great way to occupy a corner and economize on space.
Shelving, when added to a wall space, is always a great way to reduce clutter and highlight your decor.
Upgrading Your Flooring
Another way to make your home stand out is to replace the flooring.
After all, when you walk into any house, what do you notice first?
Is it the walls or the windows?
No, it's the floor. After you look around, you notice these other features as well.
Depending on your budget, you can choose from a variety of attractive flooring options.
Vinyl or Laminate Flooring
This type of floor upgrade is both durable and water-resistant – available in wood-look styles. Installation is secure, especially if you choose flooring with interlocking planks.
While the cost for installing a laminate or vinyl floor is about the same, the value of a premium vinyl floor surpasses the worth of a laminate. Unlike laminate, a premium vinyl floor is resistant to moisture and is easier to maintain.
You should restrict a laminate floor to a lower traffic area or install it where moisture is not a problem. Therefore, it's better to install vinyl in a bathroom or a kitchen. Check also: 14 Bed Skirt Alternatives.
Ceramic Tiles
Ceramic tiles for floors feature a classic and stylish look. However, they can be somewhat tricky to install. They work out well in a kitchen, bathroom, or entryway. They are considered a hygienic flooring option.
Hardwood Flooring
You might renovate an existing hardwood floor or install a hardwood floor for an upgrade.
A hardwood floor is not only strong and durable, it truly adds value to your home. It also works out well with all types of decorating schemes.
Hardwood floors also improve a home's air quality and are fade resistant as well.
Lighting Up Your Home's Environment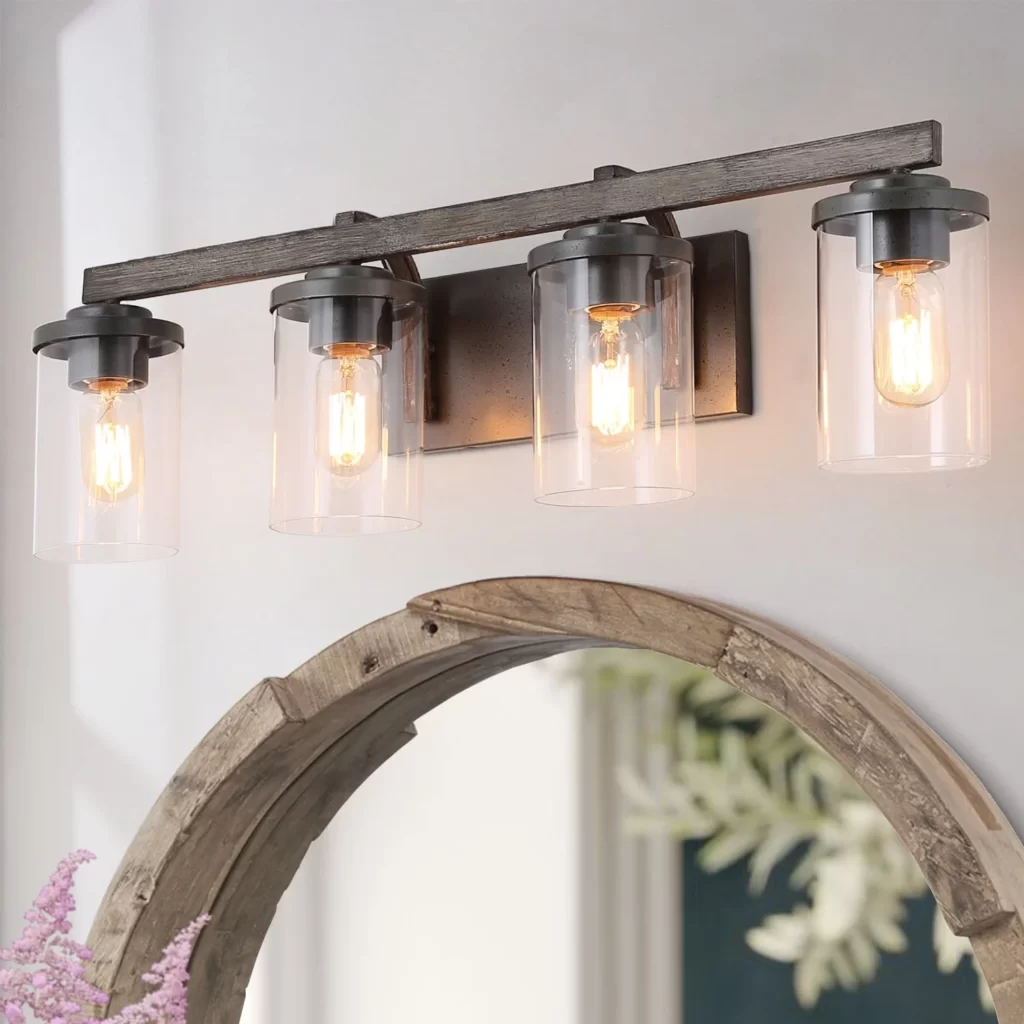 With the right lighting, you can make your home more inviting and functional. Below are a few renovations you may want to consider.
Replacing Old Lighting Fixtures with More Stylish Options
You might want to replace old fixtures with more stylish choices such as pendant lights, statement chandeliers, or recessed lighting. This type of change can indeed have an impact, as it improves your home's ambience and decor.
Installing Task Lighting
Make things easier to find by adding task lighting such as under-cabinet lights in the kitchen, desk lamps in living room, and overhead lighting in bedrooms.
Upgrading to Dimmer Switches
You might also consider replacing regular on/off wall switches with dimmer switches, thereby allowing you to control the level of illumination. Create a lighting mood for the daytime, evening, or night.
In Summary
You don't have to break the bank to improve the looks of your home. By planning upgrades every so often, you can eventually turn your house into the home of your dreams.
I am a multi-talented designer and contractor with over 10 years of experience in the field. I have a passion for creating beautiful, innovative spaces that reflect my clients' needs and styles. My skills include architectural design, interior design, space planning, project management and construction supervision.