Garage door alternatives offer homeowners a unique opportunity to add charm, value and security to their property. For those looking for an alternative to the traditional garage door, there are many options available that can fit any budget.
In this article, we will explore some of these garage door alternatives in more detail, going over the different types available and their various benefits.
Best Garage Door Alternatives
If you're looking for an alternative to a traditional garage door, you've come to the right place. Here we will look at some of the best alternatives available on the market today.
From secure roll-up doors to overhead shutters and even electric sliding gates, there are many options when it comes to replacing your regular garage door.
We will examine each option carefully and provide insights into their benefits and drawbacks.
Sheet Metal Doors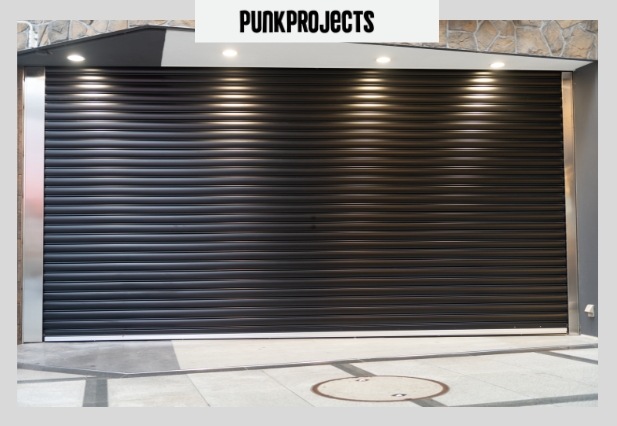 Sheet Metal Doors are a great choice for any building, providing enhanced security and durability. These doors have become increasingly popular in homes, businesses, warehouses and other industrial facilities due to their strength and versatility.
Sheet metal doors are made from strong materials such as steel or aluminum that provide greater protection than traditional wooden or fiberglass doors. They come in a variety of designs for the perfect look for any space.
Many sheet metal doors include features such as reinforced locking systems, insulated core panels, high-security locks, tamper resistant hinges and weather stripping to keep out wind and water.
With a wide range of sizes available to fit almost any application, these doors can be customized with various finishes to match any décor.
In addition to increased security benefits they also provide soundproofing qualities that help reduce noise levels in busy areas.
Not only is sheet metal highly resistant to forced entry, but it also provides excellent insulation against inclement weather and temperature fluctuations.
Barn Doors
Barn doors come in a variety of materials and styles, from classic wooden designs to more modern steel options. They also feature flexible opening sizes that make them suitable for both residential and commercial applications.
Plus, barn doors don't require overhead tracks like typical garage doors do—allowing for easier installation and maintenance at a fraction of the cost.
Barn doors have become increasingly popular in recent years due to their versatility and aesthetic appeal. They offer the perfect solution for creating a unique statement piece within the home and can be used as either primary or secondary entryways into a room or space.
Not only do they provide an attractive visual element, but they are also extremely functional as they take up minimal space while still providing privacy when needed.
Whether you're looking for a classic wood design or something more modern like steel, there is sure to be an option to suit your individual needs and preferences.
Aluminum Doors
Aluminum doors are among the most popular choices for homeowners looking to spruce up their home's entranceway.
These lightweight yet durable doors can provide a modern aesthetic, even in older homes. Aluminum is also known for its ability to resist weathering and corrosion, making it an ideal material for outdoor use.
Aluminum doors can be configured in multiple ways, providing endless possibilities for design. They come in various colors and styles, allowing you to customize your look according to your preference.
Moreover, aluminum is strong and resilient – it won't warp, corrode or crack from weather exposure like other materials may. This makes aluminum an ideal material for areas with extreme temperatures or severe weather conditions.
Additionally, aluminum requires very little maintenance as it is resistant to fading and chipping due to sunlight or moisture exposure.
Sliding Doors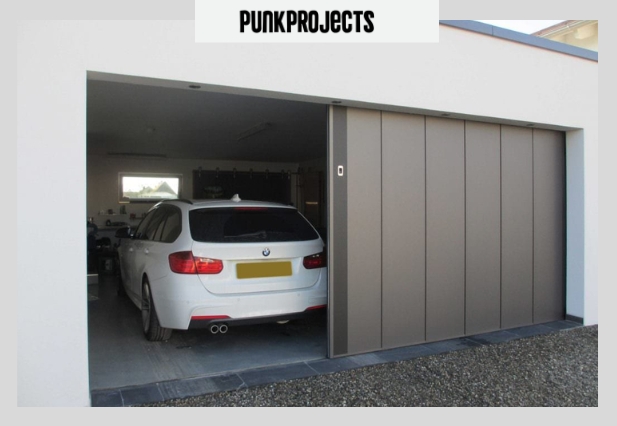 The concept of "sliding doors" has been a popular subject in film, literature, and everyday conversation for years.
Sliding garage door alternatives can be made from wood, fiberglass, aluminum or vinyl materials which makes them perfect for any exterior design scheme.
They usually come in two panels that stack neatly next to one another when opened fully with sliding rail kit. The material used is more durable than regular steel garage doors making it resistant to rusting and corrosion over time.
Roll-Up Screens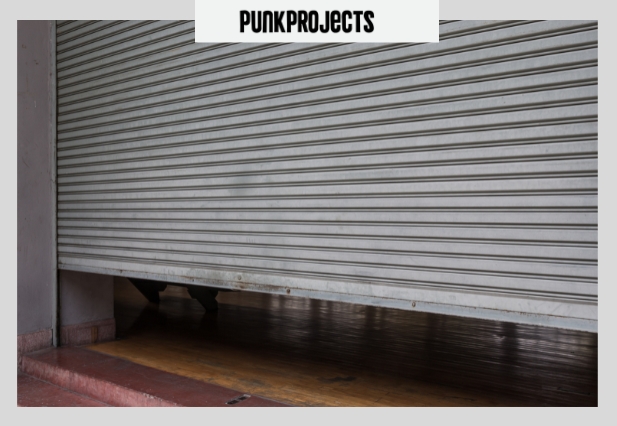 Roll-up screens come in a variety of materials such as aluminum or fiberglass composite panels that are designed specifically for use with garages. They feature a windlock system that helps keep out strong winds when in use making them ideal for coastal areas.
The motorized rollers make it easy to open and close the screen quickly whenever needed with just the press of a button. Additionally, they can be customized with various colors and finishes so you can coordinate them with your existing home decor.
These lightweight and easy-to-install screens offer plenty of benefits for homeowners or business owners looking for an affordable way to update their décor.
They provide privacy from outside onlookers while still allowing natural light into the room. Additionally, they are extremely durable with minimal maintenance required, making them ideal for busy households or businesses that need something reliable yet decorative.
Roll-up screens also come in a variety of colors and styles so you can easily find one that fits your aesthetic needs.
Carriage Doors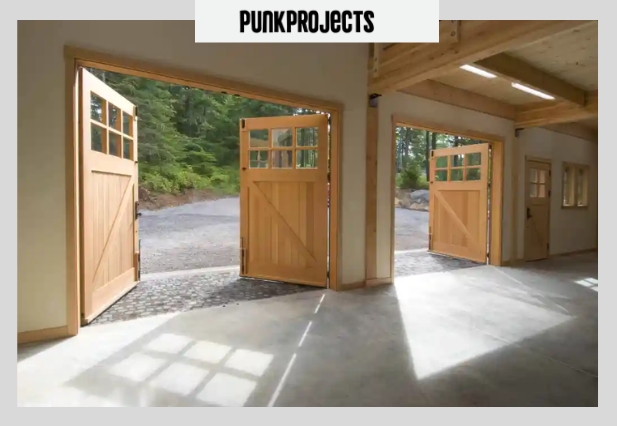 Carriage doors are a timeless, classic style of doors that can be used to add an elegant, vintage look to any home. With their unique and stylish design, carriage doors have been a popular choice among homeowners for centuries.
These charming doors feature two or more panels that are hinged together to form an arc shape when closed. Their distinctive arched shape is inspired by the traditional horse-drawn carriages of long ago.
Carriage doors come in many styles and materials, from wood and steel to more modern composite materials such as fiberglass and vinyl. They may also be finished with either paint or stain to complement the exterior of your home.
The range of styles available include sliding barn-style designs, arched top carriage house designs and hinged-top carriage house styles.
They can be ordered pre-painted or stained in various colors with custom hardware options as well. Installation is easy with most models coming pre-assembled with only minor adjustments needed before installation is complete.
Faux Wood or Fiberglass Doors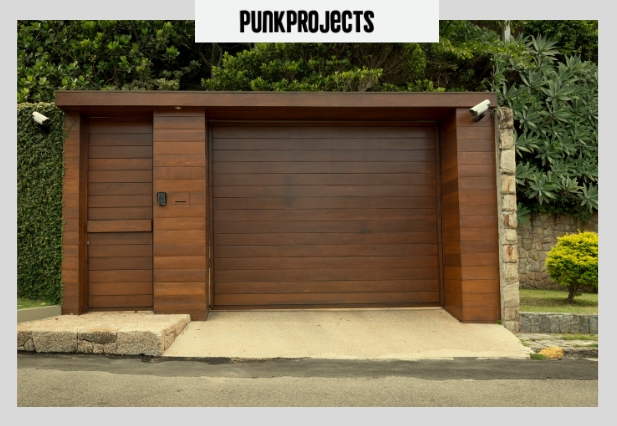 Faux wood and fiberglass doors are two popular options when it comes to adding an aesthetically pleasing entryway to your home. Both materials offer a range of benefits, so choosing between the two depends on what you want in a door.
Faux wood doors possess all the beauty of natural hardwood without the need for upkeep and maintenance.
Fiberglass doors, on the other hand, are strong, durable and low-maintenance, making them ideal for any climate or environment. Here's a comparison of faux wood vs fiberglass doors so you can determine which is best for your home's entrance.
Faux Wood doors are made from PVC or other composite materials which give them the same look and feel as real wood, but without the need for maintenance such as sanding, staining, and painting.
These types of doors also come in a variety of styles and finishes to perfectly suit your individual needs. In addition, they are highly durable against weather elements and can be customized with glass or other decorative accents to make them truly stand out on your home.
Tilt-Up Doors
Tilt-up doors are a popular and easy way to bring natural light into your home. These doors, also known as tilt-slide or sashless doors, allow for a wide range of sizes and configurations that provide plenty of ventilation options.
They are a great choice for any home that requires additional light and air flow, as well as those who want to expand their living space.
Tilt-up doors are quickly becoming a popular alternative to traditional garage doors. This innovative design allows homeowners to gain easy access to their garages in a cost-effective and space saving way.
With tilt-up doors, the entire door is lifted up manually. The door is connected by hinges at either end which means that it can move with ease and no large tracks or springs are necessary.
This makes them ideal for small spaces as they take up minimal room when open or closed.
Folding Doors
Folding Doors are becoming increasingly popular as a way to add more functionality and flexibility to living spaces this door usually use for bathroom door. These doors offer an efficient, space-saving solution that can easily adapt to any home decor or layout.
Folding Doors are growing in popularity, due to their unique design and the many advantages they offer.
A folding door is made up of multiple panels hinged together, which allow them to fold neatly against the wall when opened.
This style of door also offers great insulation capabilities and helps conserve energy by keeping the garage warm in cold weather and cool in hot weather.
FAQ: Alternatives Door Garage
Why are garage doors so expensive?
The material used in garage doors has an effect on cost. Steel is usually the most affordable option; however, materials such as wood and aluminum can range dramatically in price based on quality. Additionally, high-tech features like energy efficiency ratings or sensors also add to the overall cost. A higher quality or custom door will also drive up the price due to its sophistication and time investment required during installation.
What is the least expensive garage door?
Steel is usually the least expensive option due to its durability and low maintenance requirements.
Other materials such as wood, vinyl, or aluminum may be more costly upfront but these materials often have higher insulation value and longer lifespans. Depending on your requirement for aesthetics or soundproofing, you might also decide that a different material is worth investing in even if it costs more than steel.
What is the most popular type of garage door?
Steel sectional garage doors have a unique design and construction that provides an ideal balance between security, durability, and affordability. This type of garage door is available in a variety of panel designs, colors, insulation options and materials – all at a price point that makes them attractive to many homeowners. 
Steel sectional garage doors also offer superior protection from weather elements such as rain, snow and wind. They are designed to fit securely into any opening size and can be insulated for extra protection from extreme temperatures or soundproofing for added privacy. The sleek panel design also allows more natural light into your home or business while allowing you to maintain an appropriate level of visibility when needed.
I am a multi-talented designer and contractor with over 10 years of experience in the field. I have a passion for creating beautiful, innovative spaces that reflect my clients' needs and styles. My skills include architectural design, interior design, space planning, project management and construction supervision.