Searching for curtain rod alternatives? You're not the only one. Many of us have been worrying about this design dilemma. But do not fear! This article unveils 15 different options to traditional curtain rods.
Let's get creative and discover new ways to decorate your windows!
Command Hooks (Low Cost)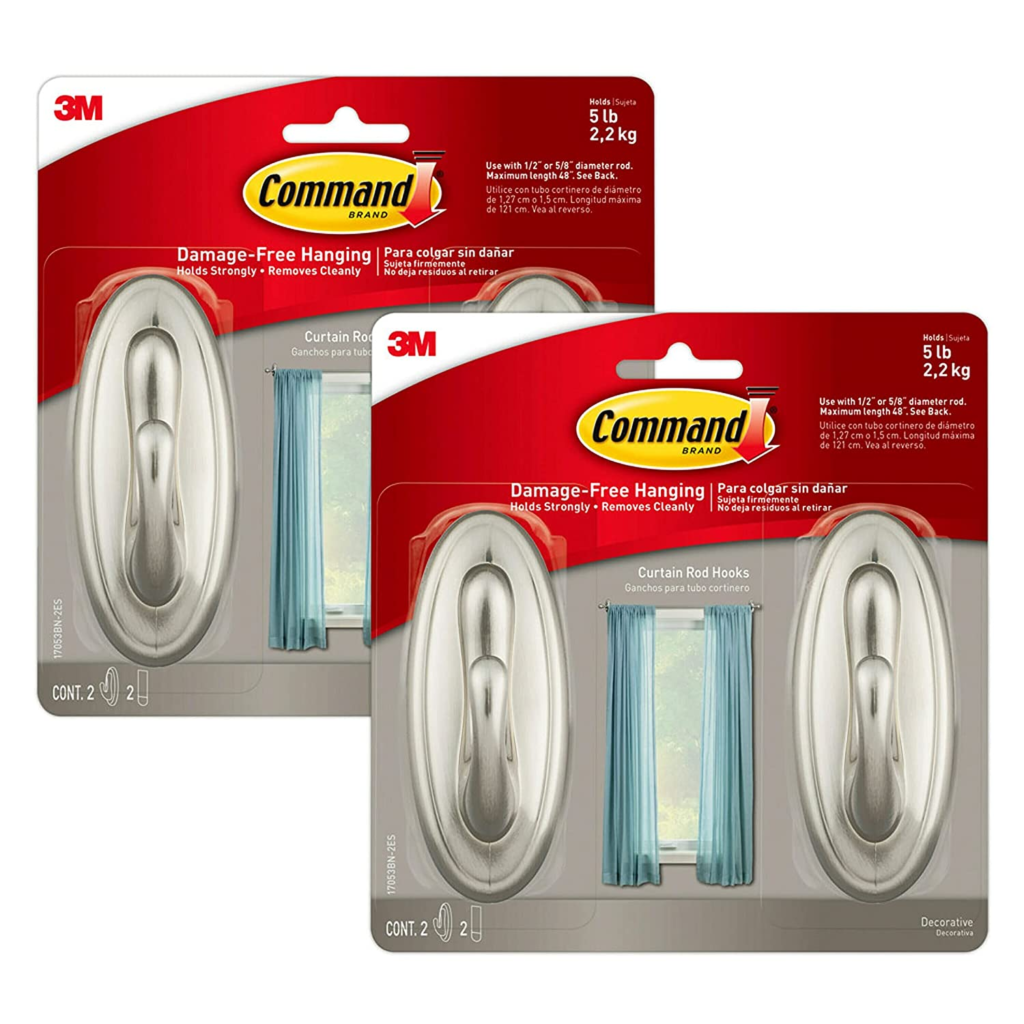 Command hooks are a low cost, no commitment way to hang curtains. The bigger ones can hold up to 7.5 pounds each. They work in places with temperature variations, like entryways and bathrooms. Plus, the adhesive is removable – so you can switch out the curtains or move them to a different room without having to pay extra.
Pipe Curtain Rods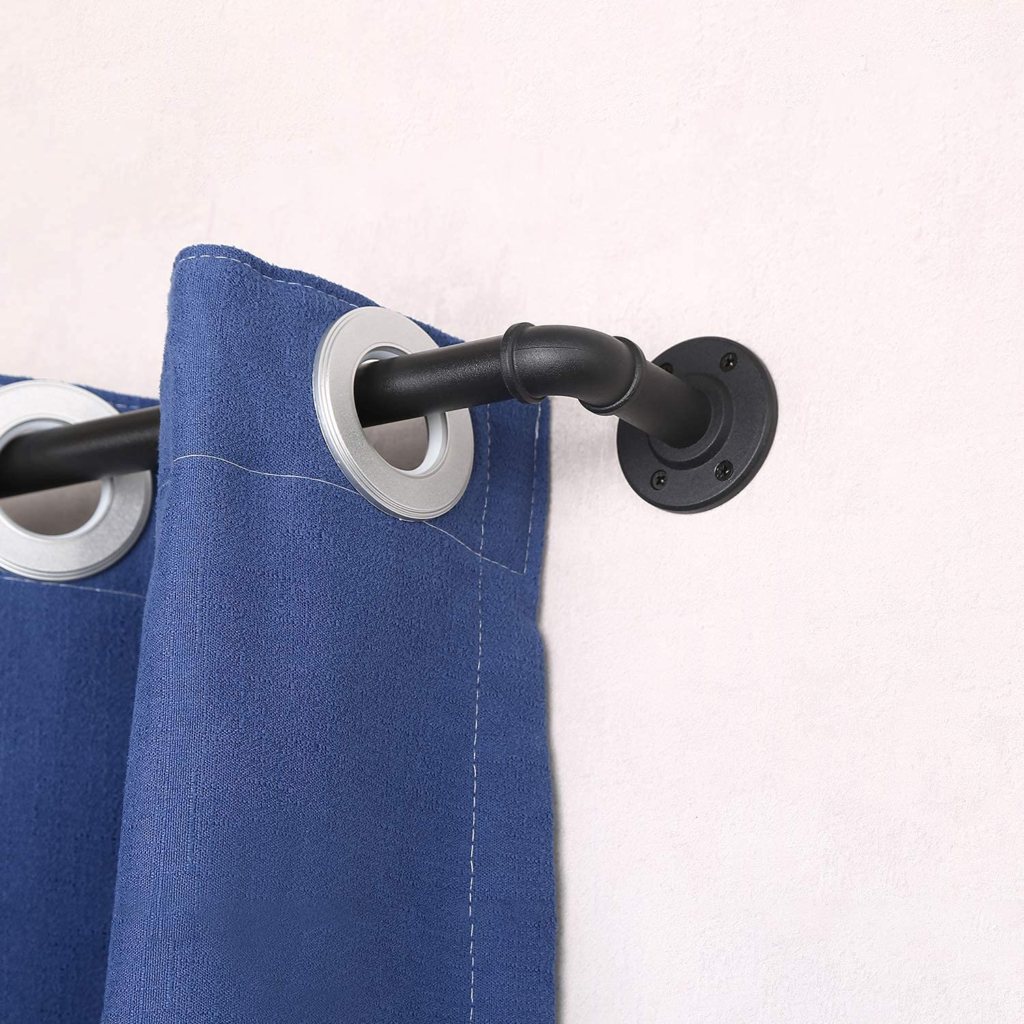 Pipe curtain rods are a great option instead of buying from the store. They can give a modern, industrial feel to a room. Use them solo or with other materials.
To DIY: get two threaded pipes and two elbow connectors of the same size. Thread the elbow connectors onto each pipe. Then attach flanges or brackets to the ends. Customize further with spray paint, cup hooks, wall pieces, or finials. For a unique look, use different sizes and types of pipe!
Rope Curtain Rods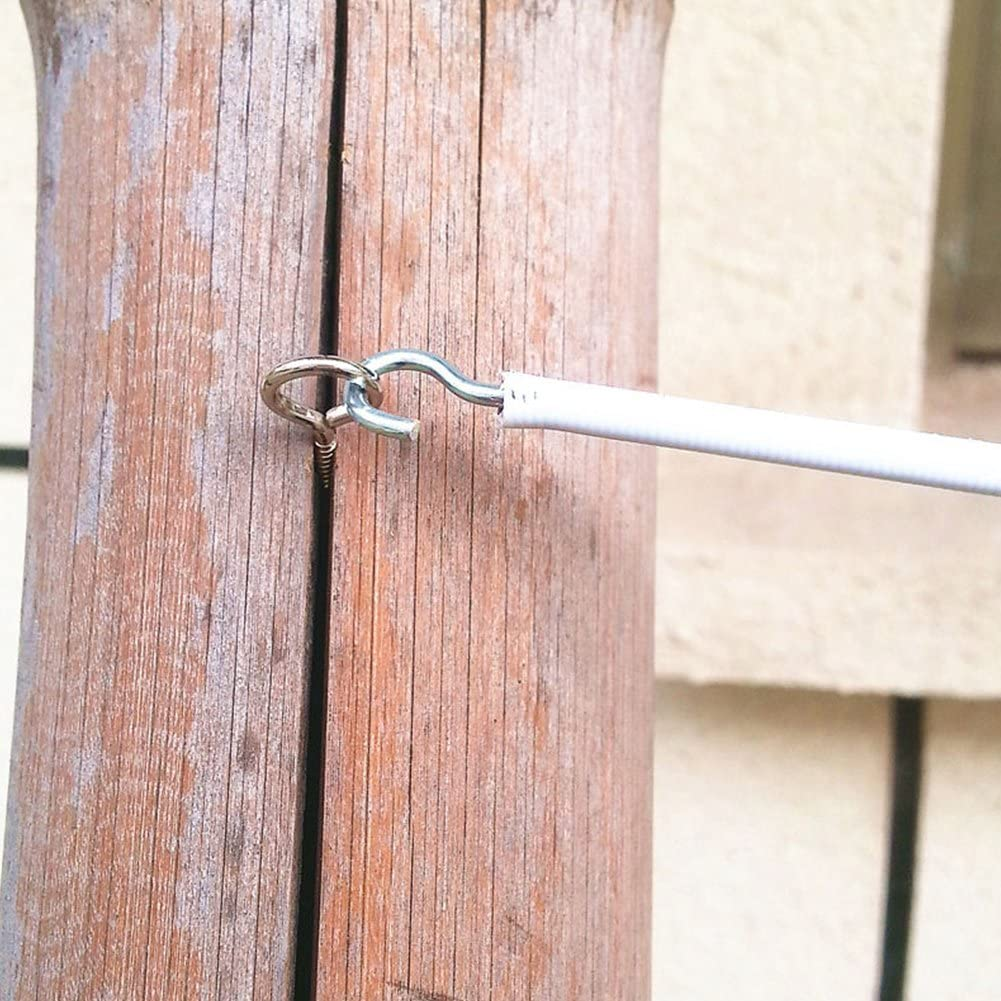 When selecting your rod, measure the window length and width carefully. Make sure it isn't too short – it won't work well if it's not the right size. Also, consider the rope thickness. Thinner designs may work for lighter curtains, but opt for a thicker rope if your curtains are heavier. Finally, choose the best materials – durable options will last without needing frequent repairs or replacements.
Tree Branches
Tree Branches make a cheap, unique choice for DIYers who want to hang curtains. Source branches of the right size from a park or wooded area. Clean them with a dry cloth to get rid of dust, bugs, and other particles. Arms on the branch can help be creative with hanging. Check the weight of the fabric before beginning.
Measure and cut the branches. Make sure they're the right size for the curtains. For a minimalist look, use one branch per window. Tuck it into the window frame or shelf, like it's growing out. Or two branches growing parallel can look interesting.
Copper Tubing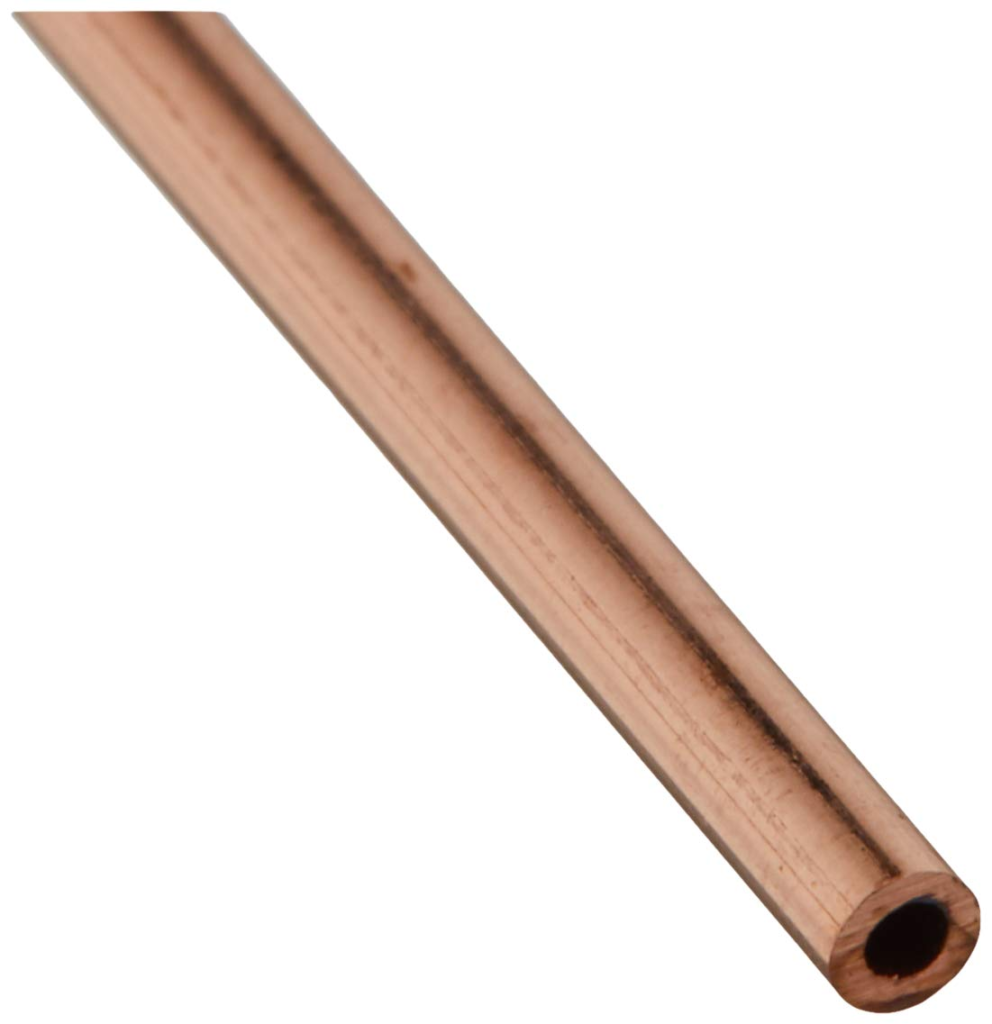 Are you searching for something unique yet budget-friendly for curtain rods? Try copper tubing! It is easy to find at a hardware store. Plus, it adds warmth to the room.
Use this in rooms without much furniture or decorations, as it stands out. It is great for modern spaces such as lofts or living rooms. To finish the look, buy matching finials and accessories.
Ensure you have the correct size tubing and fittings for an easier installation. You can even add wrapped wire to the rods for more decoration.
Dowel Rods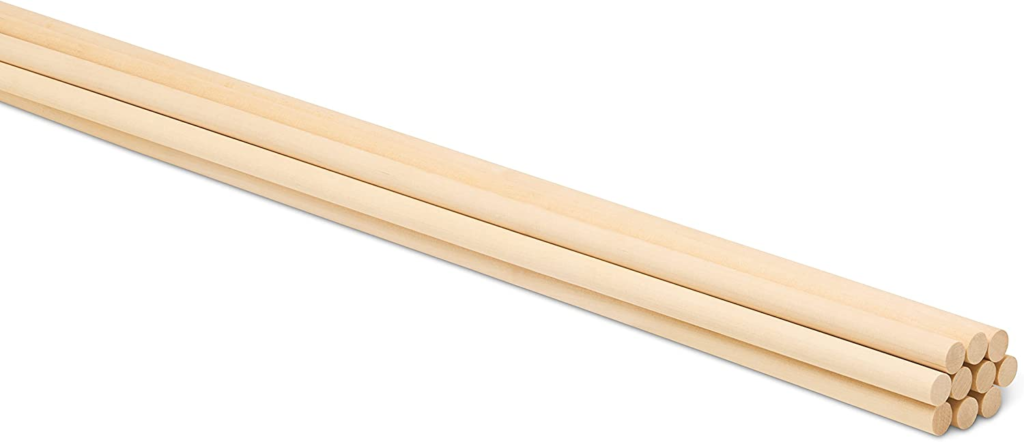 Dowel rods offer an inexpensive, creative way to hang curtains. Find them in most craft and home stores. They come in diverse sizes and can be trimmed. To make them look special, wrap them in ribbon or twine.
Installed correctly, they provide a custom fit with the right length and diameter for your window frame.
Curtain Clips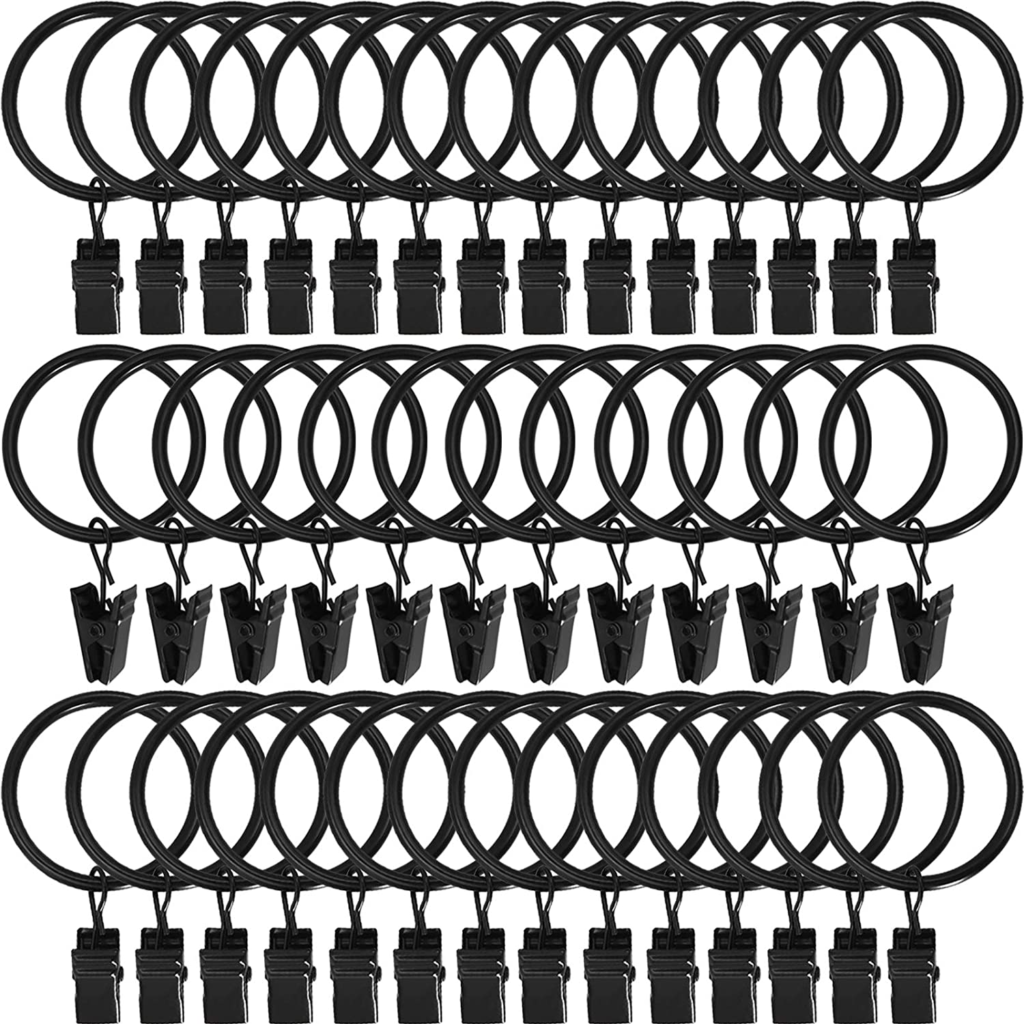 Curtain clips are a great option for hanging curtains! They come in various shapes, such as round rings or adjustable clips with two arms and a slotted middle. There are many benefits to using them: they're cost-effective, easy to install, and they offer a range of styles. Plus, you can create patterns or clusters on the curtain rod for a unique effect.
To get started, you'll need a few tools like nails, drill bits, and a hammer. Any extra accessories, like drapery hooks, depend on the window treatments you choose.
S-hooks
S-hooks are an easy and fast way to hang curtains! You can attach them directly to the wall or window trim. Or, tie ribbon to the curtain tops and wrap it around the hook.
S-hooks come in many sizes, so make sure to measure the window first. They can also be used for other items, like clothing racks and tool bags.
Curtain Tracks (Popular)
Curtains tracks offer a subtle way to hang curtains without drawing attention. They are suspended from the ceiling, similar to how rods are used.
Tracks come in different sizes and lengths, with several pickets or bends to shape them. This makes them useful for multiple layers or keeping debris away. Tracks also allow you to hang them straight and level.
Vintage Hangers
Vintage hangers are perfect for adding a unique charm to any room. They are great for heavier curtains, like those found in dens and home theaters. There are many styles available, such as S-shaped hangers, spider hooks, ceiling hangers and double swan neck hangers. Vintage hangers can modify spaces without drilling or making permanent changes.
Pallet Wood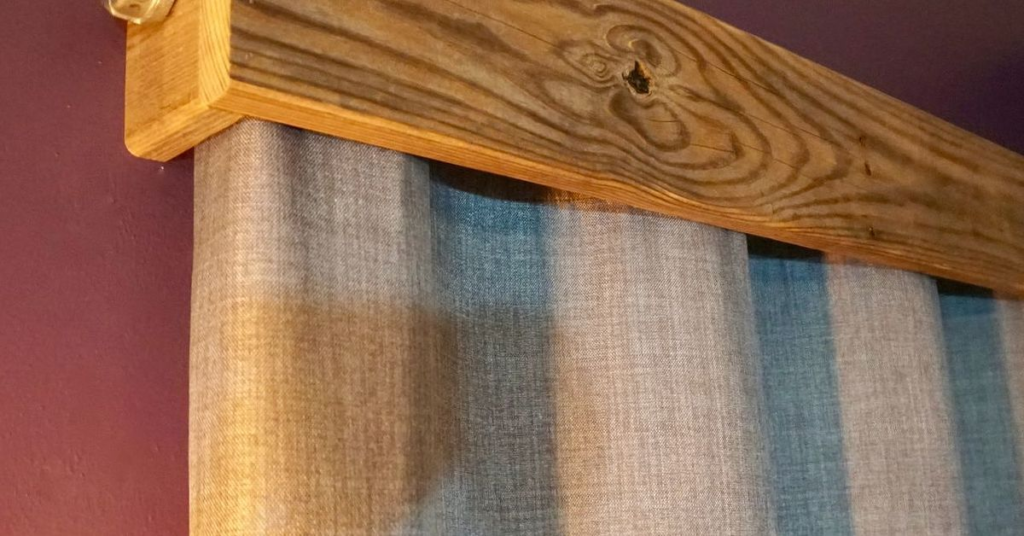 Pallet wood is a handy material to upcycle and repurpose. It's easy to get your hands on too. You can use it to make a rustic curtain rod – adding charm and texture to any room.
Wooden Beams
Wooden beams are an attractive, rustic alternative to traditional curtain rods. They come in various light and dark finishes. With minimal carpentry skills, you can turn them into amazing curtain rods!
If you have high ceilings or large windows, these beams make a bold statement. They're perfect for larger curtains and heavier drapes. Use them in any room – from bathrooms to living rooms.
Drapery Arms

Drapery arms can be a great substitute for standard curtain rods. Usually, they come in two pieces – one on the left, one on the right – and have decorative finials. To hang them, short mounting brackets are used. This makes for a stylish look and frees wall space.
Drapery arms also make it easier to open and close curtains, as their pull-down force does the work. Remember, some parts like hangers and components may have to be separately bought if you decide this is the rod for you.
Repurposed Items
Repurposing items is a fantastic way to give new life to old objects that would otherwise be discarded. When it comes to curtain rods, there are countless repurposed items that can do the job just as well as traditional rods. These items not only add character and charm to a room, but they're also cost-effective and eco-friendly. and if you want to use another idea to use alternatives for covering your window maybe you can use shutter.
Frequency Ask Questions.
How do I install a curtain rod?
Installation methods will vary depending on the type of curtain rod you choose. Standard curtain rods usually require mounting brackets that are attached to the wall with screws. Tension rods are simply twisted into place between two walls or other surfaces.
How do I choose the right curtain rod for my window?
When choosing a curtain rod, consider the size and weight of your curtains, the style of your room, and the type of hardware you prefer. If you have heavy or bulky curtains, a sturdier rod with strong mounting brackets may be necessary. If you have a unique or curved window, a specialized bay window rod may be required.
I am a multi-talented designer and contractor with over 10 years of experience in the field. I have a passion for creating beautiful, innovative spaces that reflect my clients' needs and styles. My skills include architectural design, interior design, space planning, project management and construction supervision.