Are you looking for a fresh new look for your homestead's exterior? Perhaps you're ready to utilise a unique yet timeless colour palette.
Then consider pairing Woodland Grey with an unexpected companion – embrace the grey! After all, when it comes to exteriors, there is no one-size-fits-all solution. Instead, seek out complementary colours that are both on trend and sure to please passersby.
To help you, we'll discuss some chic exterior colour combinations that work beautifully with the ever-popular Woodland Grey. So continue reading to discover the perfect palette that will make your exterior stand out from the rest.
What Steel Colour Match Woodland Grey?
More and more homeowners are choosing to build using steel as it is not only durable but also sustainable.
Steel is durable and environmentally friendly, but mixing the proper shade with this colour can give your outside a sophisticated appeal. Here are some colours that go with Woodland Grey:
Surfmist
Surfmist is a soft and warm white that pairs well with Woodland Grey. It beautifully complements the grey tone, giving your exterior a modern yet timeless look. This combination works especially well for homes with a coastal or rustic vibe.
Dune
It is the ideal complement to this stylish exterior shade since it is a warm colour that embraces the grey with its sandy tones. It gives the exterior of your property a touch of nature with an underlying hint of green. This lets you include nature into your home's design while staying modern.
Shale Grey
A light and delicate grey colour. These hues work together to produce a monochromatic aesthetic that is both classy and serene. It produces a unified and beautiful exterior that will undoubtedly attract the attention of anyone walking by.
Wallaby
Wallaby is a medium-toned grey that brings depth and warmth to the exterior of your home. These two colours are made for each other, and when paired together, they create a cosy and inviting feel to your property.
What Other General Colors Palettes Work With Woodland Grey?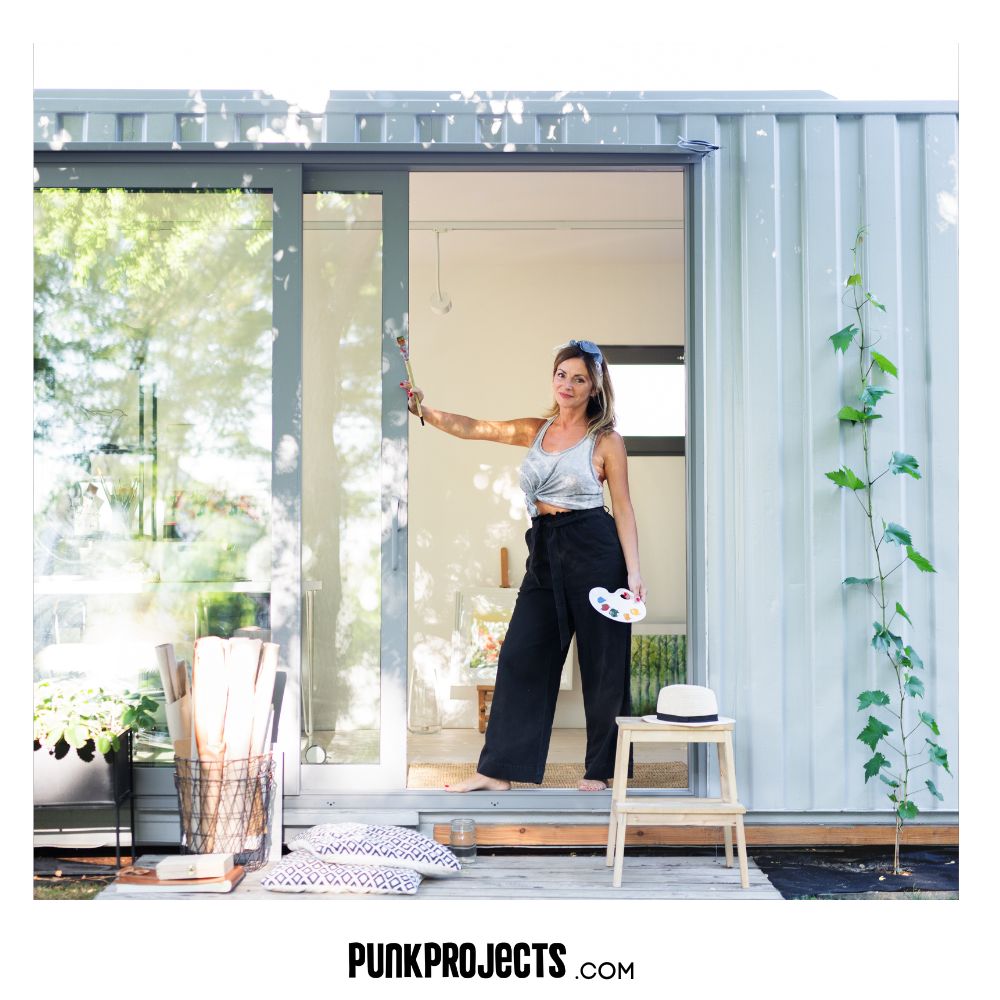 As we've previously stated, there isn't a single exterior shade that works for everyone. Therefore, don't panic if none of the steel colours above caught your interest. Here are some other general colour palettes that work beautifully with this colour:
Soft Neutrals
Soft neutral colours like taupe, light grey and beige can complement this shade without overpowering it. These colours are perfect for creating a toned-down and soothing exterior that still has some personality.
Deep Blue
In contrast to the typical greys and whites, navy or deep blue provides a sense of refinement and depth to the colour scheme. If you're feeling brave, this mixture is ideal for producing a dramatic and gorgeous exterior.
Crisp White
The contrast with crisp white creates a striking and classic look that is sure to turn heads. This pairing is perfect for achieving a modern yet timeless exterior without straying too far from the traditional.
Sage Green
Sage green is a neutral tone that complements a wide range of other colours. Your home's appearance will look and feel warmer and friendlier with this splash of nature and character.
Which Colour Clash With Woodland Grey?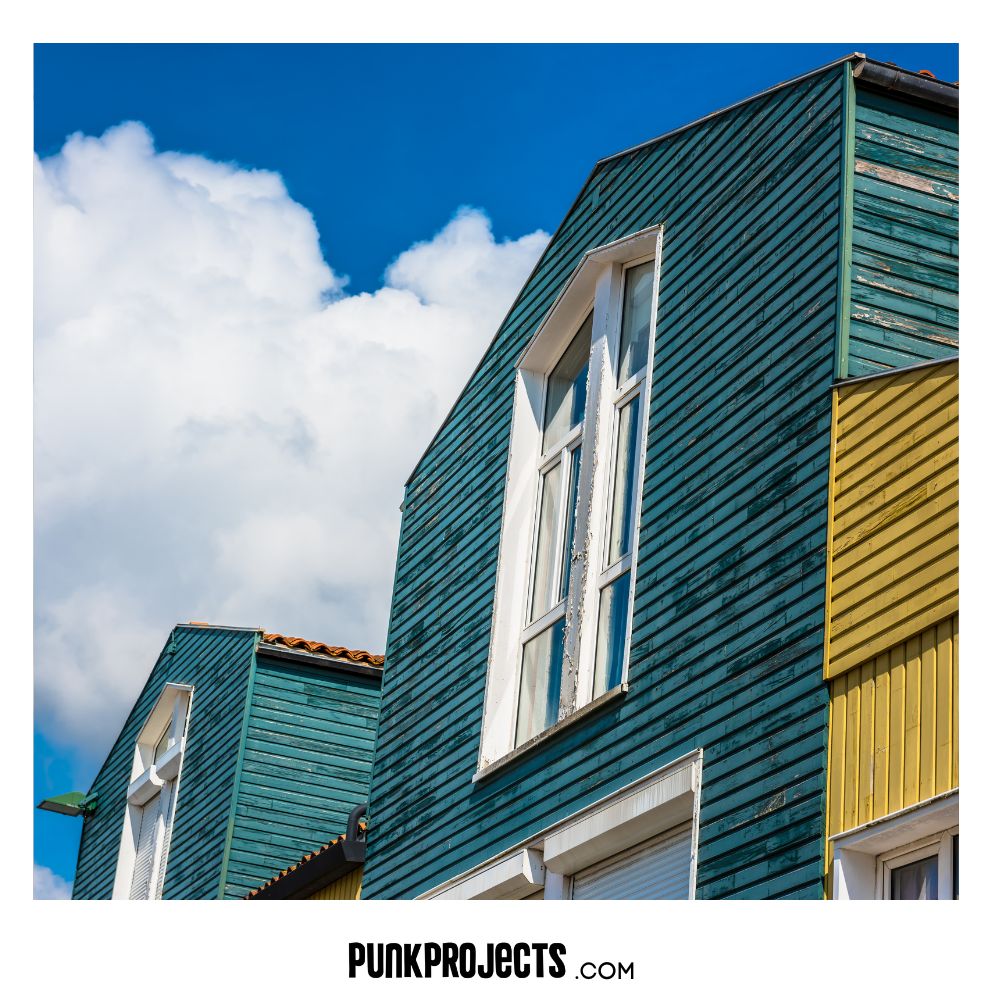 While some colours complement this shade, others can clash with it. Here are a few shades to avoid pairing with this colour:
Bright Yellow
Bright yellow is a bold and vibrant colour, but it can overwhelm the subtlety of this hue. If you want to incorporate yellow into your exterior, consider using a softer shade like buttercream or pale lemon.
Neon or Electric Shades
Neon or electric shades can be too intense. It also can make your exterior look dated and out of place. Instead, opt for more muted tones or use these shades as accents rather than the main colour.
Bright Pink
This shade can also be too overpowering and clash with the softness of Woodland Grey. If you want to incorporate pink into your exterior, consider using a lighter and softer shade like blush or dusty rose.
Conclusion
Woodland Grey is a versatile and timeless colour that can be paired with various colours to create a chic and unique exterior.
By embracing the grey, you can achieve an elevated look for your home that will stand out from the rest. Whether it's with steel colours or general colour palettes, there are endless combinations to explore.
However, be mindful of colours that may clash with this shade, such as bright yellows and pinks. So consider the above information and choose your next exterior colour palette wisely to create a stunning and welcoming entrance. Good luck!
I am a multi-talented designer and contractor with over 10 years of experience in the field. I have a passion for creating beautiful, innovative spaces that reflect my clients' needs and styles. My skills include architectural design, interior design, space planning, project management and construction supervision.