Searching for an easy and budget-friendly way to enhance your mattress? An alternative to box springs can give you a cozy sleep, plus save money!
Let's look into different alternatives that can provide equivalent support as box springs for your comfy bedroom.
Why do People Not Use Box Springs Anymore?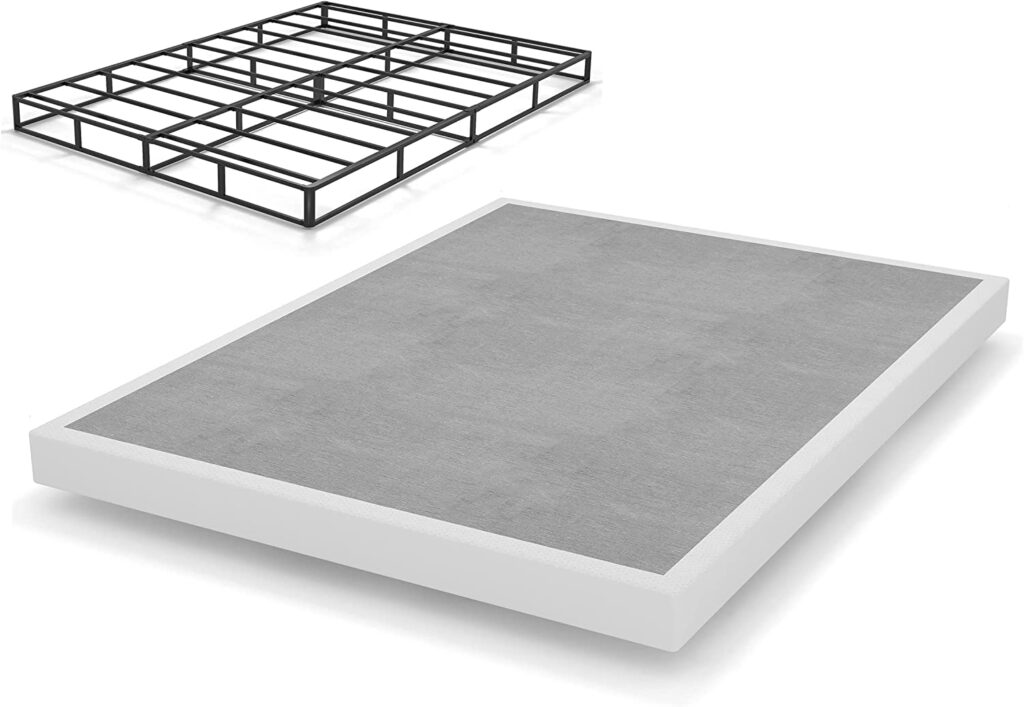 Times have changed, and so have the needs of bedding. In the early 1900s, box springs were popular. The coils inside the boxes were designed to absorb shock and give bounce. So, it raised the mattress off the floor and offered extra support while people slept.
But, today's mattresses are made from foam and other materials. This means box springs are not needed in 2020. These are the reasons why:
Modern mattresses don't need metal coils for support because of the material used.
Box springs are big and hard to move.
The metal coils limit airflow and make beds hot.
Wood planks or adjustable bed slats can offer steady support without taking up too much space.
Platform beds are becoming popular because they're less bulky than traditional bed frames with box springs.
Box Springs Alternative
Alternatives to box springs are becoming more popular due to the ease of not needing a bed frame and springs.
Today, there are mattress foundations made from materials such as metal, wood, plastic, and fabric. Each type has its own benefits and drawbacks. Here are some of the most common alternatives to box springs:
Platform Beds as Modern-Looking Box Spring Alternatives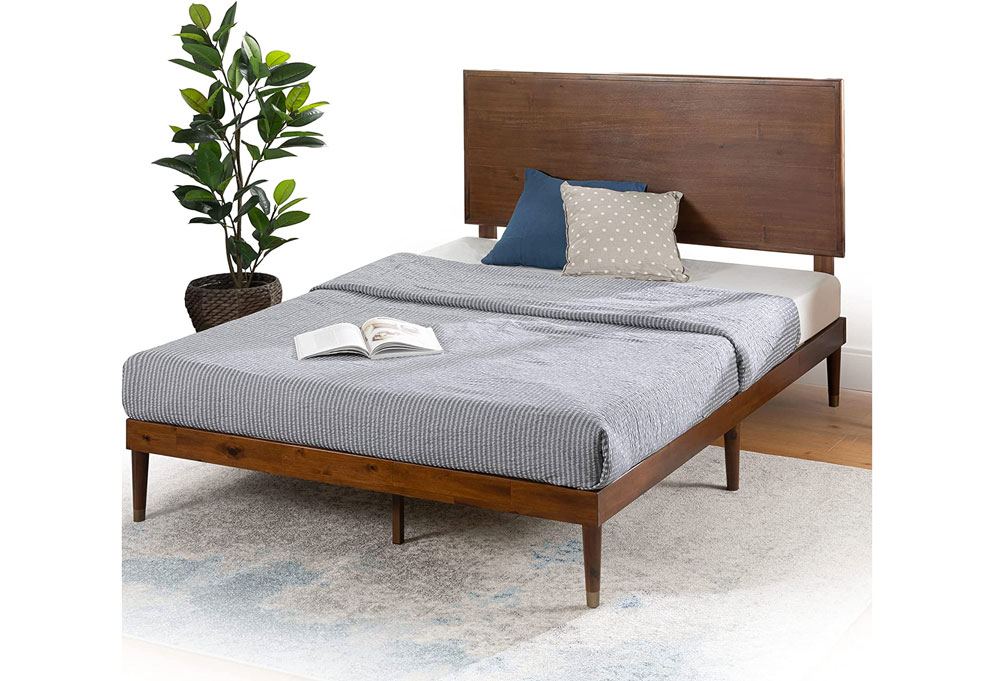 Platform beds are the stylish modern alternative to box springs. They come in two forms – a standard frame with legs or an upholstered base with a headboard – though modern designs are becoming more unique.
Platform beds provide the same support as box springs but without the springs and with a sleeker look.
These beds offer customization for comfort and support. Plus, they have a low profile, making them a great centerpiece for any bedroom. Most come with added storage space, perfect for smaller rooms.
Platform beds combine convenience, storage, support, and contemporary style – an ideal combination for a bedroom focal point. Available in various styles, from wood to metal, there's something for every aesthetic.
Coconut Coir Rugs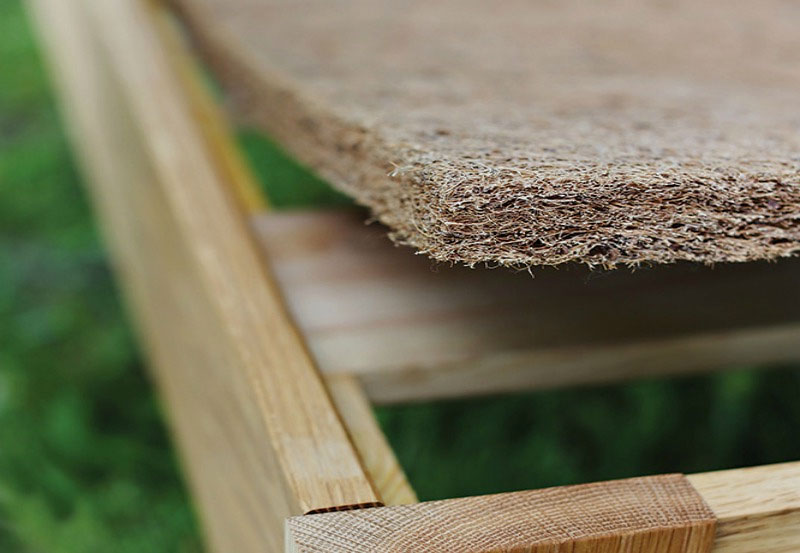 Coconut coir rugs are gaining in popularity as an alternative to box springs.
They are made of coconut fibres and rubber, providing superior ventilation and cushioning. The natural coco fibres make it an eco-friendly choice.
Advantages include durability, breathability, softness and flexibility. Coir rugs perform as well as traditional box springs, with the added bonus of improved air quality. Coconut coir's breathability helps keep mould and mildew away.
It can be folded or rolled, and offers better air-flow and airflow regulation than box springs. It is versatile in size and look, and can be used in any room.
Adjustable Bed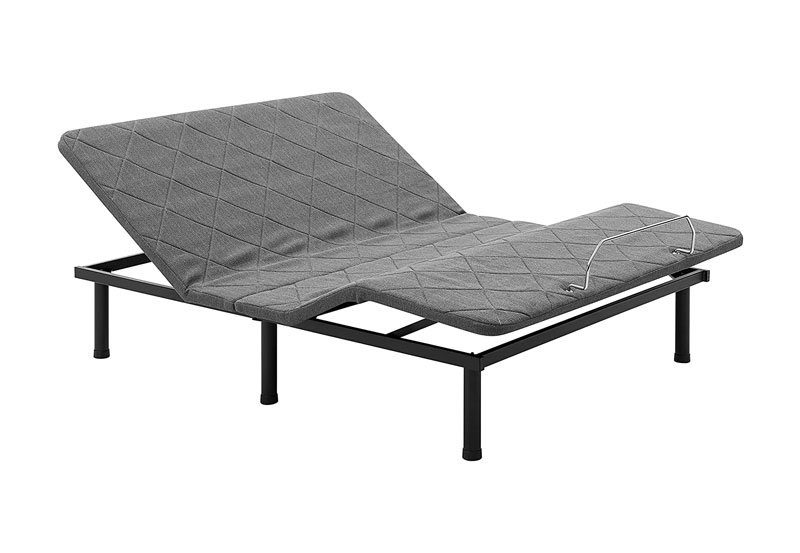 The adjustable bed is a great option instead of the classic box spring. Unlike the box springs, these beds change with your body's needs and provide comfort and support all night.
People with chronic conditions like arthritis, fibromyalgia, back pain or diabetes find adjustable beds helpful as they come with pressure-relieving benefits.
There are many styles, such as memory foam mattresses, adjustable bases and adjustable foundations. Depending on your budget, you can find models that come with extra features like massage settings, wireless remotes and USB ports. These make it simpler to get a good night's sleep while still keeping your spine in line.
Whether you have a chronic condition or just want something comfier, an adjustable bed is perfect for any sleep position!
Foldable Metal Bed Frame
Foldable metal bed frames are in vogue and a great economical substitute for conventional box springs.
They come in diverse sizes and designs, and many offer extras like adjustable heights, storage solutions, and wheeled casters for easy maneuvering. And no assembly is required – just fold it up when not in use!
The popularity of this frame is mainly because of its adaptability and user-friendliness. You can place a mattress directly on top, and they're robust enough to bear heavy mattresses – even those with in-built air mattresses.
Affordability and robustness make foldable metal bed frames the perfect alternative to box springs. They are budget-friendly and ensure stability from floor to sleeping surface.
Under Mattress Slats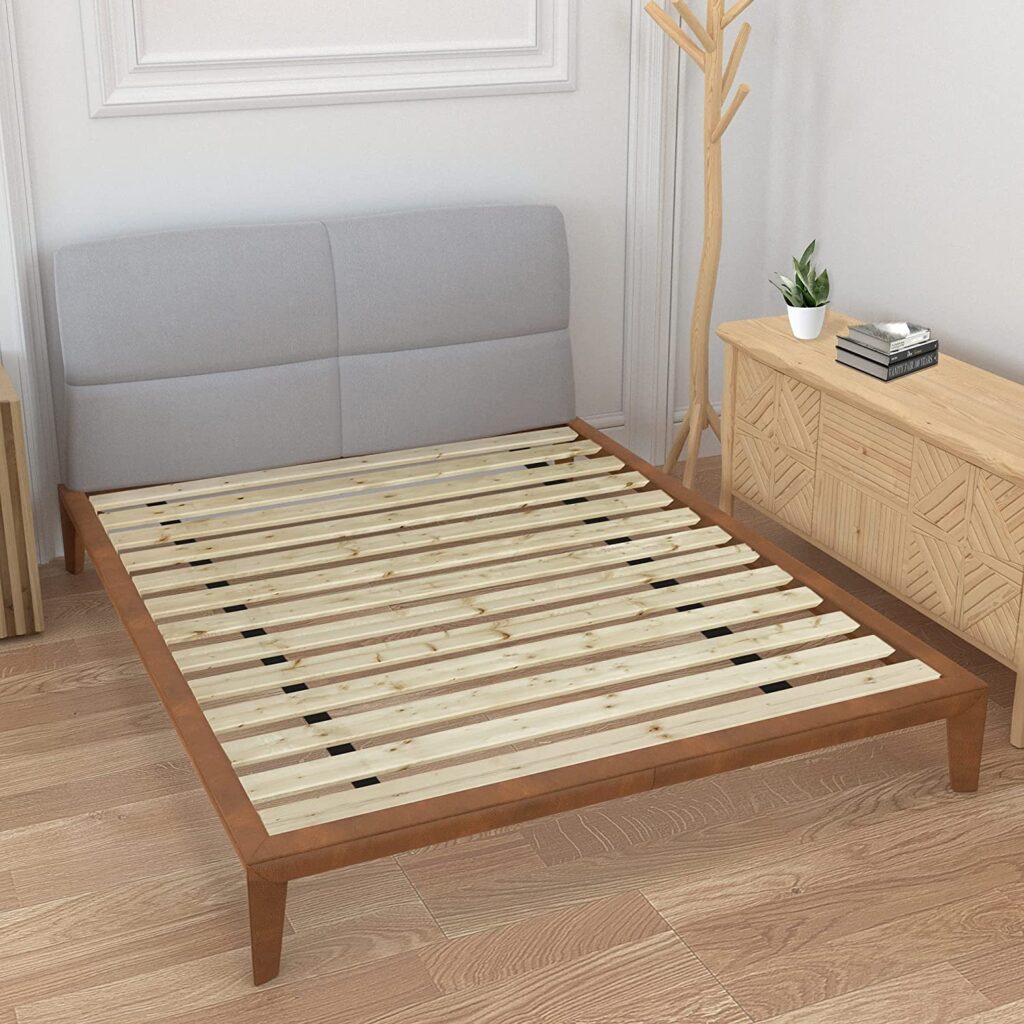 Slats under mattresses are an economical and easy-to-set-up alternative to box springs. Slats are typically made of shaped metal pieces or wooden boards that are tied together.
They provide strong, even support from edge to edge. Plus, air can circulate around the mattress.
People often pick this option because it's affordable and simple. You can usually find these in home improvement stores or online retailers. Plus, there's no assembly required, apart from tying or fastening the slats together.
Memory Foam Mattress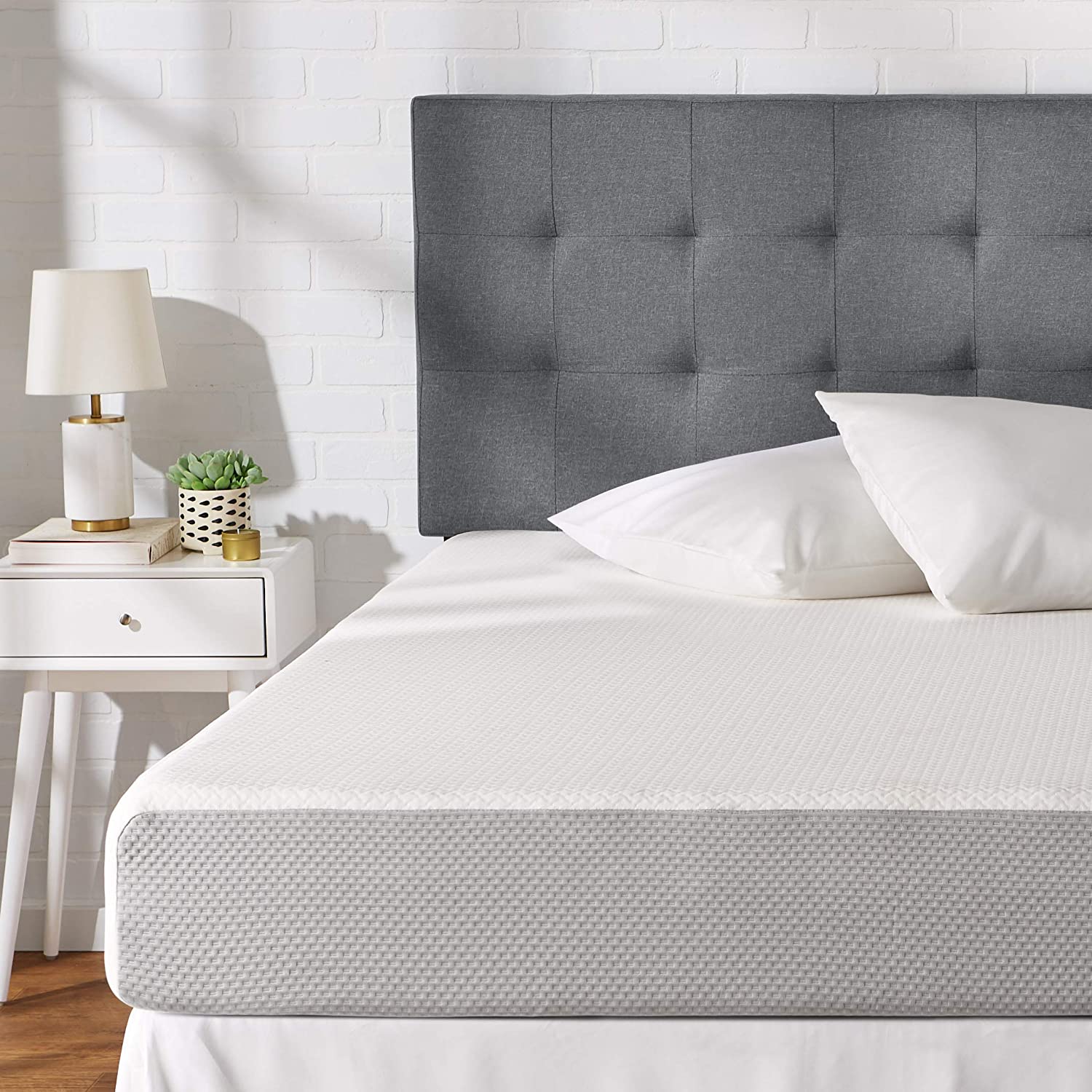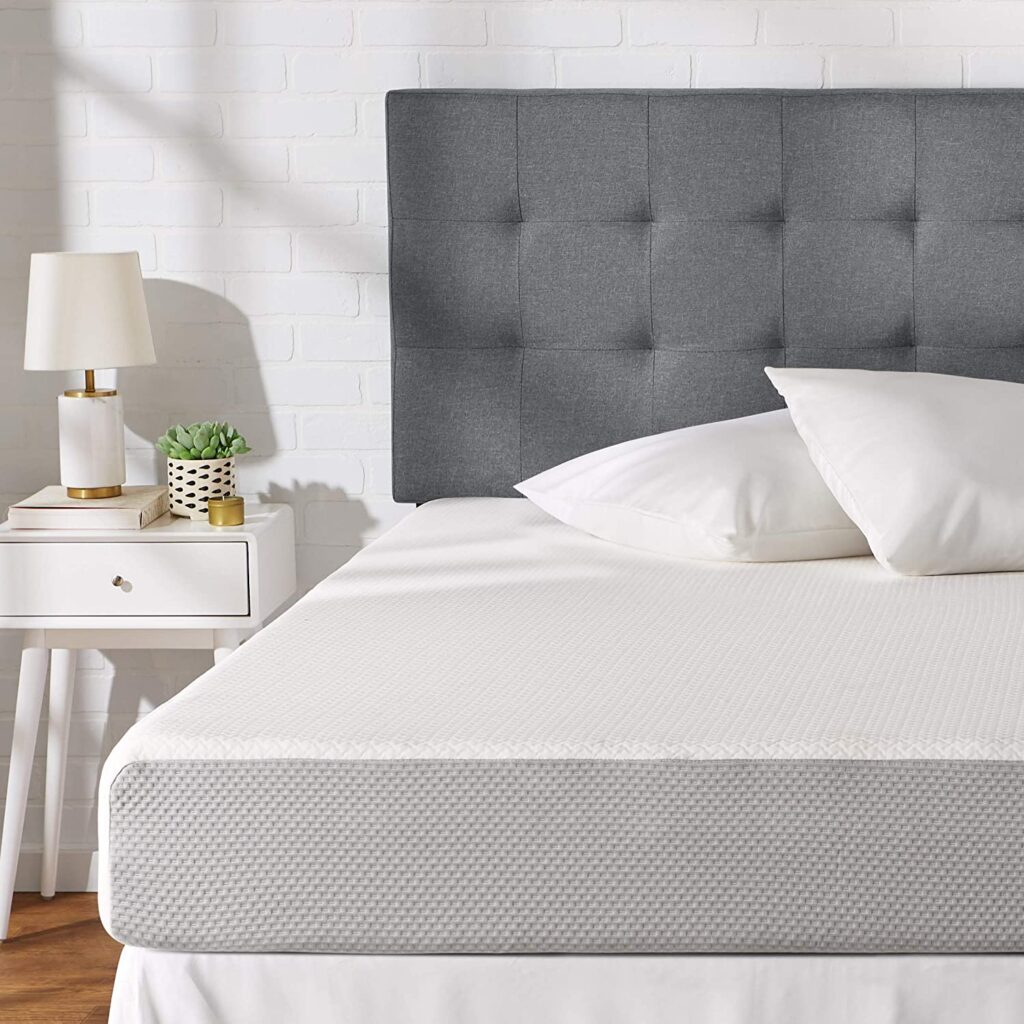 Memory foam mattresses are becoming a favorite for people who don't like traditional box spring mattresses. They contour to your body while sleeping, offering comfort and support.
Features like anti-allergen, dust mite-resistance and cooling materials make them even better. Plus, memory foam mattresses are typically cheaper than other types. Some even come with warranties up to 20 years!
However, if you use a memory foam mattress without a box spring, make sure it is compatible with your bed frame. Otherwise, it could be unsafe. Also, without a boxspring or foundation, your mattress may sag faster.
Mattress on the Floor
For those who want an inexpensive option, or prefer bed alternatives, they can opt to use the mattress on the floor instead of traditional box springs.
One advantage of using a mattress on the floor is that it eliminates the need for a bulky box spring. This makes it easier to move the mattress when necessary and also helps keep your space open and uncluttered.
Additionally, mattresses placed directly on the floor are more accessible in terms of height – making them ideal if you have limited mobility or simply prefer not having to climb up onto bed frames or box springs. Simply add more bed skirt alternatives and enjoy the comfort!
Low Profile Box Spring
Consider a low profile one! It's lower and smaller, making it perfect for higher mattresses or those seeking a nice look.
The low profile design also eliminates the need for tall bed frames, as the mattress and box spring are already at an appropriate height for most beds.
This means you don't have to worry about finding extra space or struggling with bulky furniture pieces in order to get your bed set up correctly.
Another benefit of this design is that it provides better support than a traditional box spring, while still providing enough cushioning so you can get comfortable quickly.
See our other article, like bathroom door
Frequency Ask Question
What happens if you don't have a box spring?
If you've been considering putting your mattress on the floor without a box spring, it may not be the best idea. Without a box spring, you'll be missing out on some key features that will help keep your mattress in top shape and provide an added layer of comfort when sleeping.
Box springs are designed to absorb shock from daily activities while still providing firmness and stability to the entire bed setup.
Most mattresses need this extra cushioning or else they will sag over time due to regular wear and tear.
Additionally, having a box spring helps balance out any indentations that can occur with prolonged use so your mattress stays even throughout its lifespan.
Will my bed break without a box spring?
No, your bed won't break without a boxspring. Boxsprings are not necessary for most mattresses. They may reduce the lifespan of your mattress because of extra weight or movement.
Is it OK to have a mattress on the floor?
An advantage of a mattress on the floor is cost savings, plus it frees up space in small rooms or for temporary sleeping use.
However, mattresses lying on the ground are more vulnerable to dust and dirt, which decreases comfort and introduces allergens. Also, there may be less air flow, leading to moisture build-up and mold growth.
The decision between box spring or floor depends on budget and preference. If opting for the floor, clean underneath the bedding regularly to keep it clean and avoid any allergens.
Is it okay to sleep on a broken box spring?
It's not a good idea to sleep on a broken box spring. It doesn't give your mattress the support it needs, and can lead to back pain and discomfort. Replace broken box springs right away for a better sleep experience.
Investing in an alternative bed foundation is a great option if you can't replace your broken box spring. Platform beds or wooden slats both offer stability and cushioning. You can also use sturdy mattresses that don't require a foundation piece, so you can get a good night's rest without spending too much money.
"There is no real ending. It's just the place where you stop the story."