Are you looking for an alternative to Alternative to Kitchen Cabinets? Whether you are looking to update the look of your kitchen, or just want to make a change, there are many different options available.
From open shelving and innovative storage solutions to custom furniture pieces, there is something perfect for any style and budget. In this article, we explore some of the best alternatives to kitchen cabinets that will help you transform your space into something extraordinary.
Unique Kitchen Cabinets Alternatives
if you want something different, something that stands out and adds personality to your cooking space? Fortunately, there are many unique kitchen cabinet alternatives that can do just that.
From colorful glass-front cabinets to open shelving made from reclaimed wood, there is an option for every taste and budget.
Open Shelving (upper kitchen cabinet alternatives)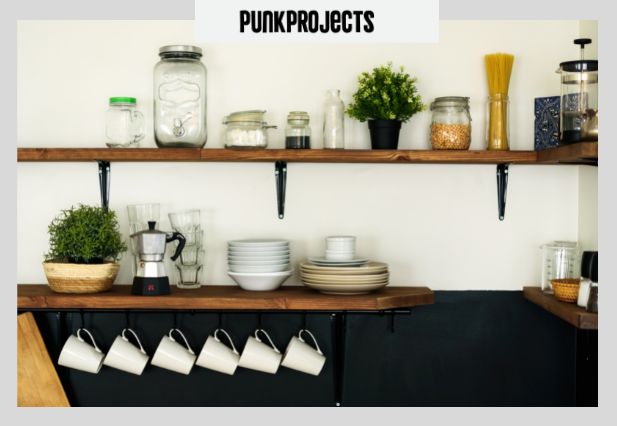 Open shelving has become an increasingly popular alternative to kitchen cabinets in recent years. Once seen as a style choice of the past, open shelves are making a comeback thanks to their minimalistic and stylish design.
Rather than using bulky cabinetry blocks, open shelving creates a light and airy look that perfectly complements modern interiors. Not only is it aesthetically pleasing, but open shelving also offers practical storage solutions for the home.
Floating Shelves
Floating shelves are the perfect choice for anyone who wants to add a modern, stylish touch to their kitchen decor. By suspending your kitchen items from the wall, you create more floor space and can easily access any items you need. In this article, we'll discuss the benefits of floating shelves and how they can be used in any kitchen space. We'll also provide tips on how to install them safely and securely.
Wall-mounted storage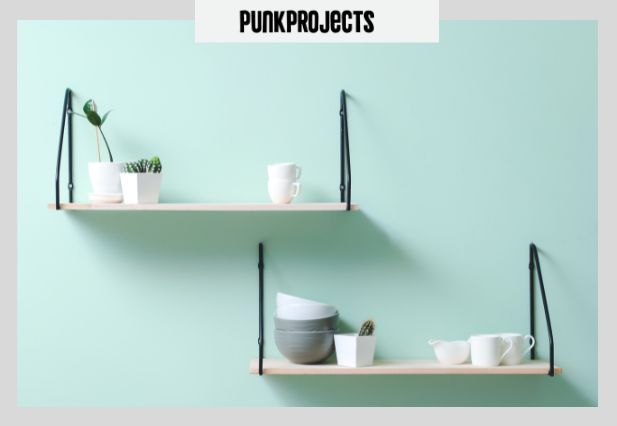 Wall-mounted storage is an alternative to traditional kitchen cabinets, perfect for adding extra storage while also freeing up valuable floor space. Wall-mounted storage solutions can be as simple as floating shelves or as complex as customized built-ins. Not only do they offer creative and unique ways to organize and display items, but they can also enhance the visual appeal of any kitchen.
Hanging Pot Racks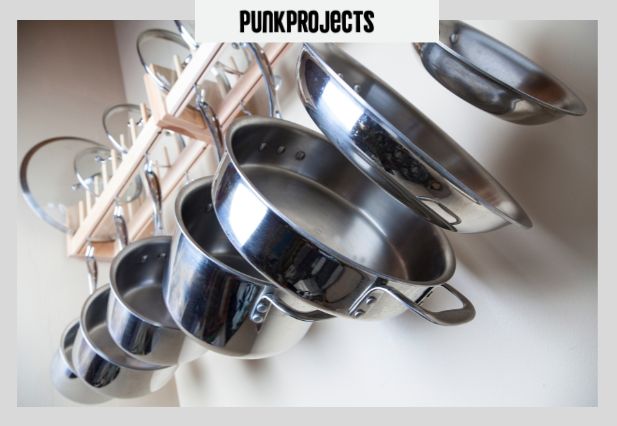 Hanging pot racks are a great option to provide storage in the kitchen and add a unique styling element. These racks provide a space-saving solution, allowing you to store cookware, utensils and other kitchen supplies while freeing up counter space. Not only do they look stylish, but they also offer convenience when cooking since all of your items are within easy reach.
Kitchen Carts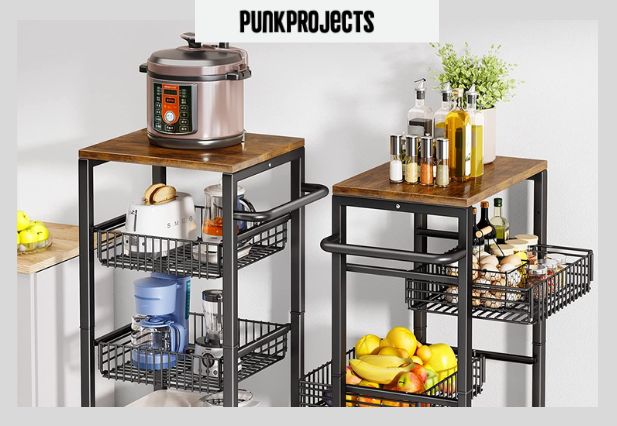 Are you looking for an alternative to traditional kitchen cabinets? Kitchen carts offer a unique and efficient way to store items in your kitchen. Whether you want more counter space or just want an easier way to transport items from one room to another, kitchen carts are the perfect solution.
Not only do they provide storage capabilities, they are also incredibly versatile and come in a variety of materials and designs. When considering installing a new storage system, kitchen carts should definitely be at the top of your list.
Drawer Storage (cheaper alternative to kitchen cabinets)
Drawers are a fantastic alternative to kitchen cabinets for storage. With an array of options from traditional sliding drawers to more sophisticated pull-out shelving systems, drawer storage is an effective way to maximize space in the kitchen. The variety of sizes, shapes and styles makes it easy to customize your kitchen drawers according to your individual needs. Not only this but modern drawer storage solutions provide improved accessibility and greater organization.
Plate Racks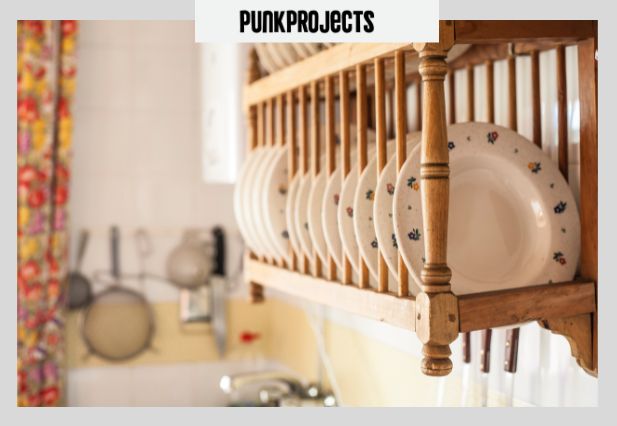 Plate racks are the perfect way to add some charm and practicality to your kitchen or dining room. These versatile storage solutions come in a variety of shapes, sizes, and materials, making them an easy addition to any decor style. Whether you're looking for a rustic farmhouse feel or something sleek and modern, there's sure to be a plate rack that suits your needs.
Pegboards
Pegboards are a must-have addition to any workspace or storage area. Made up of a series of evenly spaced holes, pegboards allow for easy hanging and organization of tools, supplies, and equipment.
Not only do pegboards offer practical benefits in terms of organization, but they can also add aesthetic appeal to any space.
Pantry Storage
Kitchen cabinets are a great way to store items in a tight space, but sometimes they don't offer the best solution when it comes to storage. A pantry is an alternative option for storing food, utensils, and other kitchen supplies that can help you maximize your available space. Pantries come in all shapes and sizes, from traditional standalone units to custom built-in solutions. They also provide an organized approach to keeping your items close at hand while freeing up valuable cabinet space.
Appliance Garages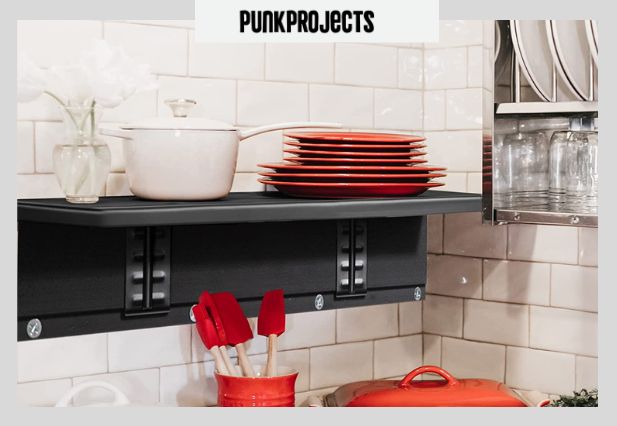 Appliance garages are a unique, space-saving solution that can lend your kitchen an updated look. These cleverly designed storage solutions come in a variety of styles and sizes, making it easy to find the perfect match for your specific kitchen layout. Not only do appliance garages offer a modern aesthetic, they also help keep countertops clutter-free while providing convenient access to frequently used small appliances.
Wine Racks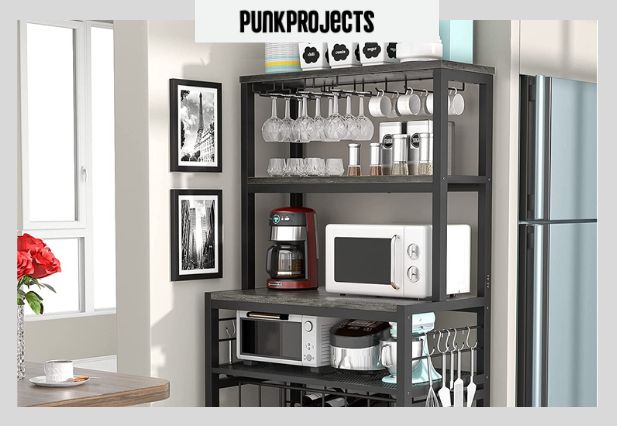 Wine rack might be the perfect solution. Wine racks provide a neat, organized way of displaying your bottles that is both aesthetically pleasing and effective. Not only do they help keep your home tidy, but they also allow you to properly store and display your favorite wines in a stylish manner.
Built-in Seating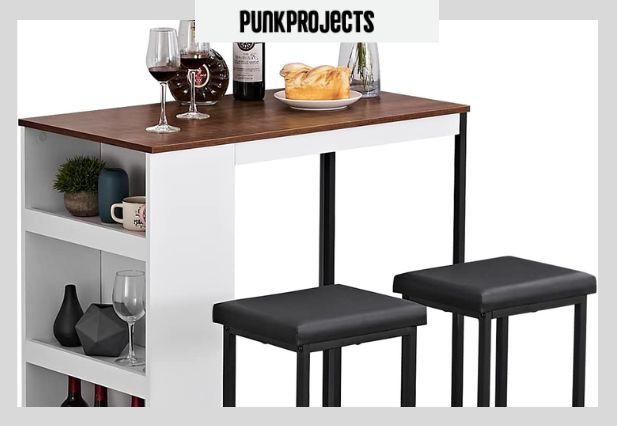 Kitchen cabinets have long been the traditional cornerstone of kitchen storage and design. However, for those who want a more unconventional look, built-in seating can be an attractive alternative. Built-in seating is a unique addition to any kitchen that adds both style and functionality. It can give an otherwise bland kitchen or dining area personality and charm while providing additional seating and storage space.
Pull-out Pantry (alternative to kitchen drawers)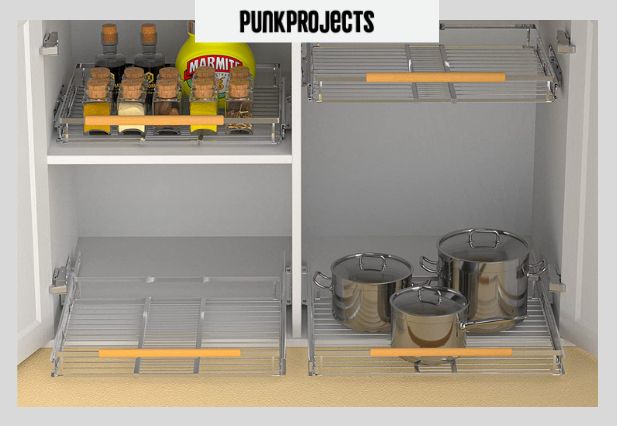 Pull-out pantry is a great choice. It provides added storage space and the convenience of easily accessible items without the clutter of countertops or cupboards. Pull-out pantries are an increasingly popular trend in modern kitchens, offering both practicality and style. They offer homeowners the flexibility to store food and kitchen appliances in an organized way while adding aesthetic value to their home. This drawer model minimizes the old drawer models which are difficult and often damaged when opened
Glass-front Cabinets (lower kitchen cabinet alternatives)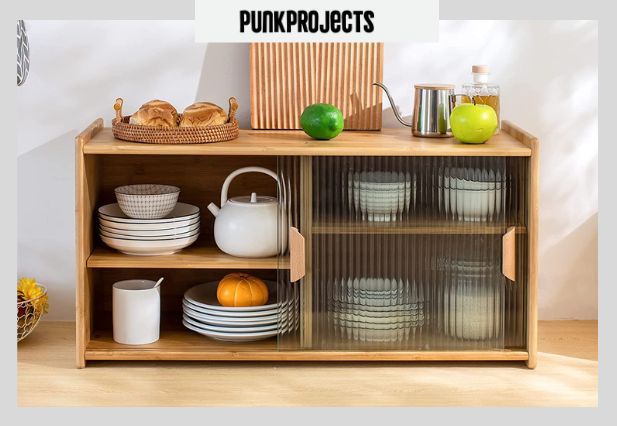 If you are looking for an alternative to traditional kitchen cabinets, glass-front cabinets may be the perfect solution. They provide a modern, stylish look to any kitchen. Glass-front cabinets can also add a light and airy feel to your space, making it look bigger and brighter. Not only do these cabinets provide aesthetic appeal, but they can also be used for storage or for showcasing heirlooms and collectibles. Furthermore, glass-front cabinets are easy to clean and maintain.
Industrial Kitchen Cabinet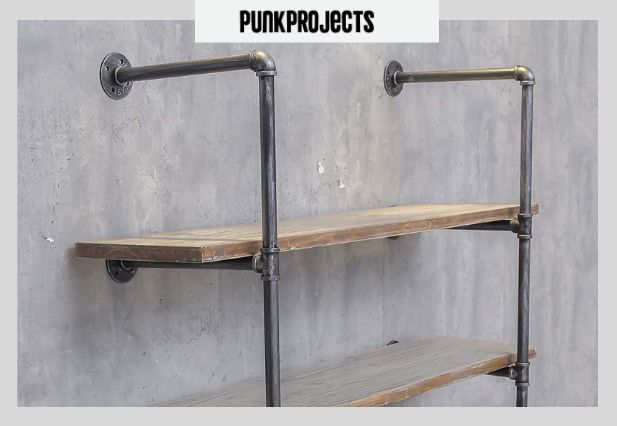 Industrial cabinets are unique because they have a minimalist design that emphasizes clean lines and simple shapes. This style is perfect for those who prefer a sleek, sophisticated look for their kitchens. The cabinets usually feature neutral colors such as black, gray or white, which can create an elegant contrast against colored walls or countertops. Additionally, industrial cabinet hardware is typically made from metal or other sturdy materials, adding to its durability.
Frequency Ask Question
Can you have a kitchen with no cabinets?
The answer is yes – you can have a kitchen with no cabinets.
One alternative to traditional cabinets is open shelving. This involves installing shelves on the walls of your kitchen where you can store your dishes and other items in plain sight.
Which type of kitchen cabinet is best?
If you're looking for a timeless and classic look for your kitchen, then this option is a great choice. Wooden cabinets come in various styles and colors such as cherry wood or maple wood finishes.
Another option is metal cabinets which are durable, easy to maintain, and give off an industrial vibe that's perfect for modern kitchens.
What makes cabinets so expensive?
The first factor that makes cabinets so expensive is the quality of materials used in their construction. High-quality wood such as cherry or mahogany costs more than lower-quality counterparts like poplar or pine. Other materials such as hinges, handles and drawer slides also add to the overall cost of cabinetry.
I am a multi-talented designer and contractor with over 10 years of experience in the field. I have a passion for creating beautiful, innovative spaces that reflect my clients' needs and styles. My skills include architectural design, interior design, space planning, project management and construction supervision.